Howdy, up for sale are the following titles:
1. Call Of Duty 3 (Sealed)- 600 bucks shipped.
2. Blazblue: Calamity Trigger- 600 bucks shipped.
Sold to Sachitgul
3. Prince Of Persia Trilogy (Sealed)- 1400 bucks.
Sold to PS#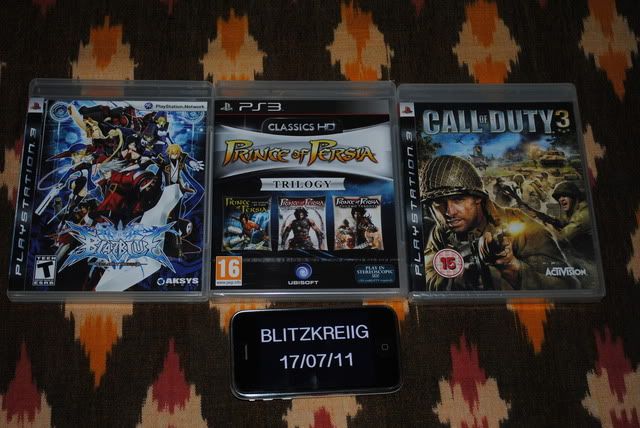 Reason for sale of sealed games: Bought them on an impulse, don't have the time to play them.
Willing to trade any of these + Cash for Bulletstorm, Deux Ex.
No trolling please.
Edited by blitzkreiig, 16 September 2011 - 09:43 AM.