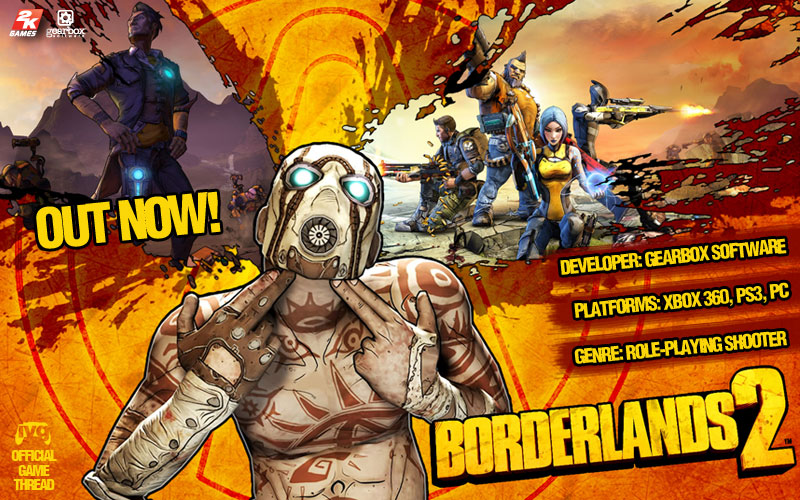 A new era of shoot and loot is about to begin. Play as one of four new vault hunters facing off against a massive new world of creatures, psychos
and the evil mastermind, Handsome Jack. Make new friends, arm them with a bazillion weapons and fight alongside them in 4 player co-op or split-
screen on a relentless quest for revenge and redemption across the undiscovered and unpredictable living planet.

Four player (split-screen and online) co-op
Bazillion weapons
Four distinct character classes
Hostile world begging to be explored
Thousands of items of loot
Diverse environments that offer player different challenges
New cunning, dangerous and extremely hostile enemies
Co-operative horde mode dubbed Robot Slaughter Arena
Claptrap

Borderlands 2 follows the story of four new Vault Hunters as they fight to free Pandora from the clutches of Handsome Jack, the brilliant, charismatic
and utterly despicable CEO of the Hyperion Corporation. Players will fight across the whole of Pandora to stop Jack from awakening an ancient alien
evil known only as "the Warrior." Their quest will bring them into contact with some familiar faces from the old game – most notably, the original four
Vault Hunters: Roland, Lilith, Brick and Mordecai. They, along with some brand new characters, will help players defeat Jack, destroy the Warrior, and
save Pandora.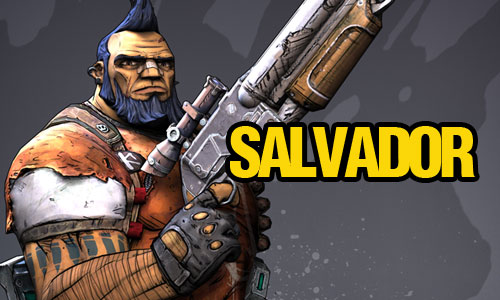 Salvador is about as subtle, classy, and sane as one would imagine a native of Pandora to be.
Which is to say: not at all. He loves blowing people up, getting paid, and laughing incessantly
at the violence that surrounds him.
Action Skill:
Gunzerking
Salvador can dual wield ANY gun in ANY combination. Want a sniper rifle and a rocket launcher?
Go for it! Two guns are better than one!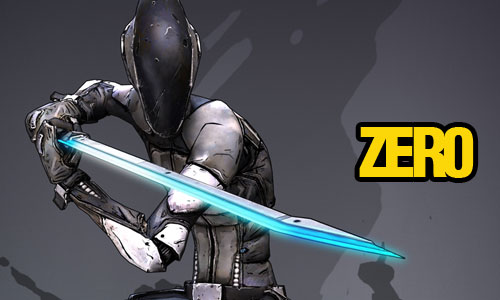 Not much information is known about this mysterious being.
Action Skill:
Deception
Zer0 can vanish into stealth, do massive critical hit damage and distract his enemies with a decoy.
While in Deception, Zer0 can also see critical weak points on enemies or assassinate enemies
with fast attacking melee strikes.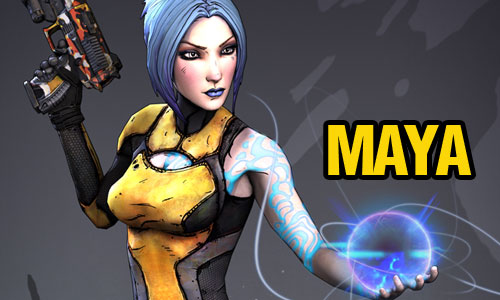 Hailing from the planet of Athenas where she was once worshipped as a goddess, Maya has
come to Pandora to learn more about her Siren heritage. And to melt her enemies with the
power of her mind. But mainly the first thing.
Action Skill:
Phaselock
Maya can lift and lock enemies in place where they sit helplessly out of battle and prone to
damage. Phaselock can take any forms including healing party members, creating massive
damage to enemies or for crowd controlling numerous enemies.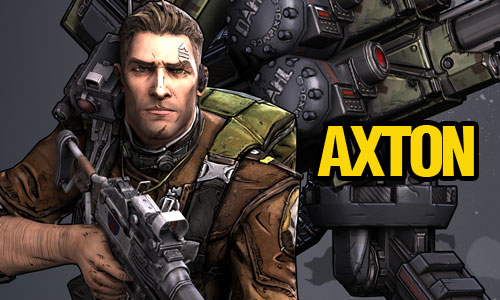 Axton was kicked out of the military for being too unpredictable - too much of a fun-loving
glory hog. Rather than face certain death at a firing squad, he thought he'd retire to the one
planet in the galaxy where his talents would be appreciated: Pandora.
Action Skill:
Sabre Turret
Axton can deploy a turret which can be upgraded with many gun and missile attachments or
augmentations. Some of these upgrades can grant the turret the ability to teleport far
distances or create nuclear explosions!

MINIMUM
CPU: 2 GHz dual core 64-bit Intel or AMD processor
RAM: 1GB of system memory
Graphics: DirectX 9 compatible 512 MB graphics card, Nvidia 200 series series or AMD Radeon 4000 series.
Operating system: Windows XP SP2
DirectX compatible sound card
12 GB of hard drive space
RECOMMENDED
CPU: 2.8 GHz dual core 64-bit Intel or AMD processor
RAM: 2GB
Graphics: DirectX 10 compatible 1GB graphics card, Nvidia 400 / AMD 5000 series.
Operating system: Windows 7
DirectX compatible sound card
12 GB of hard drive space

FOV Slider
100% Mouse Useable Menus / Mouse Wheel Scrolling
Remappable Key Bindings for Keyboard / Mouse
PC-Specific User Interface
Native Multiplayer Matchmaking
Push to Talk
Logitech Keyboard Support
LAN Support (Including Offline Mode)
Control Pad Support
Integrated V-Sync Option
Support for Higher Resolutions
Mouse Smoothing Option (Can be disabled)
Cloud Save Support
Achievement Support
Friends List Support
PhysX support (NVIDIA cards only)

IVG:
Was Borderlands always intended as a role-playing shooter or did you start out making a shooter or RPG and then decided to expand into the
other?
Randy Pitchford:
From the very beginning, the idea was to blend the genres. We realised that what was fun about a shooter – the moment-to-moment
skill of moving, aiming and dodging – was not mutually exclusive with the long range involvement of collecting loot, levelling up, and choosing, building and
growing out a character. The fun that we derive from these long-term engagements like choice or growth in RPGs is not mutually exclusive with the fun of
an FPS. So that idea was very simple and it was the start of all of this. The style and the story follow the game design.
Full interview

AVATARS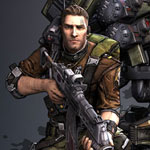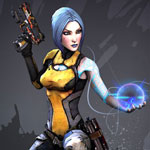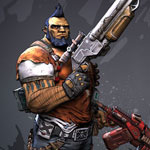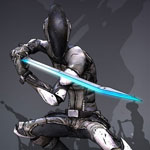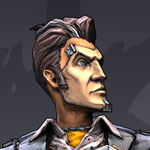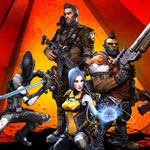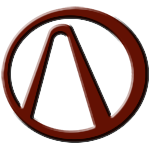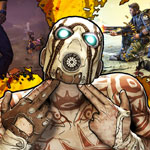 VIDEOS