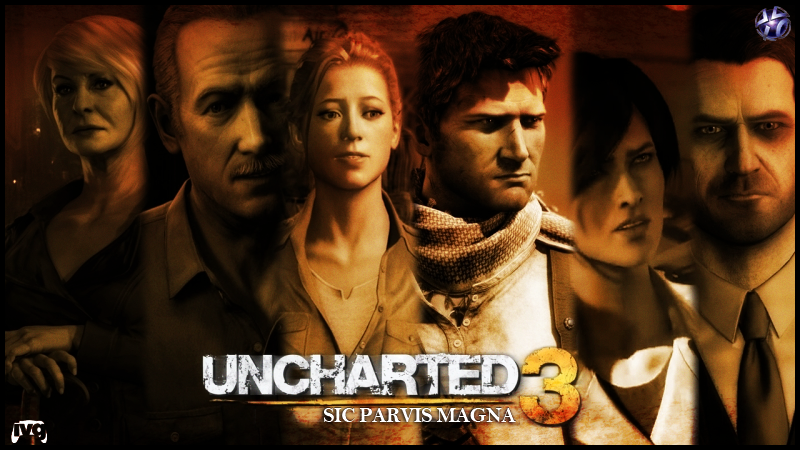 General info and Tourney format:
Uncharted 3 tourney involving TDM, Plunder, TO, HC modes and a final twist in the end.
Will be overlooked by Me and
Taz
Limited to 20 players(at the moment)
First preference to regular IVG players, then to IVG members and then to the ones that play with IVG regular players
Tourney starts on 28th April 12:00 AM and ends on 13th May 11:59:59 PM
Matches will be played only on weekends (Saturday and Sunday only). This is to make sure that all the ones working on weekdays to play in the tournament without any hassles. May is the perfect month for students because of the summer vacation.
Tourney has a two phase format.
20 registered players will be divided into four groups. In phase 1 each team plays the other 3 teams twice(one TDM match and one Plunder match)
The two teams that managed to get best results at the end of phase 1 will compete in the 2nd phase(finals)
The two teams in the finals will be playing one round of TDM, Plunder, TO, HC. And if the teams are 2-2 at the end of the four round, a TDM match will be a tie breaker.
Top four registered players will be put into four teams, remaining 16 will be split into 4 groups based on their skill(as per Taz and My views). Magic Hat will be used to put each group of players into the teams of four top players. The whole shuffling process will be uploaded to YT once done !
Captain or the VC of each team will own the responsibility of uploading each match online(they can pass the job to anyone in their team who are interested in helping them with the upload).
Since the games will be played on the weekend, every team can improve their team chemistry by playing on weekdays.
Rules and Game settings:
Every kickback, every weapon and every booster are allowed(YES, you read it right)
Maps will be chosen by Me and Taz for both phases so that we can avoid the maps which encourage extreme camping(*cough* SYRIA *cough*)
Power plays are allowed
Global chat off
Play fair and with good spirit. Trash talking and abusing opponents or team mates will lead to the map being awarded to your opponents
If required captains can have a test round before playing the tourney match in any of the banned maps for testing the lag.
Remember that lag is inevitable, bitching about it will do no good.
Airstrip and London Underground are banned for TDM rounds because of the obvious(lag, spawn killing, glitches etc) reasons.
Syria, FBMP1, FBMP2 are the maps that arent available in tourney.
shout-out to Dan for helping me with the awesomesauce graphic and to Taz for helping me frame the rules and other tourney related things

Edited by Keano, 26 April 2012 - 07:20 PM.