Skyrim is a very Hard game to review.As much as Bethesda Tried to give an Epic experience,There r instabilities & pitfalls & they come so often.However what is unique about skyrim is there is an Individual tale to almost every NPC.The diversity & Variety of each of these tale is the strongest strength of skyrim & it is best explained in terms of them instead of Technical quality of product which is good but secondary.As of my experience Skyrim is an unforgettable Magnum opus totally worthy of all the praise,Hype & of course that legendary 11.11.11 release date.This is by far the best game i played last year,leaving all those multiplayer games.To keep the review interesting i'll give some small hints with minor spoilers.
WARNING
:As there is so much to tell,There will be minor spoilers
WORLD OF SKYRIM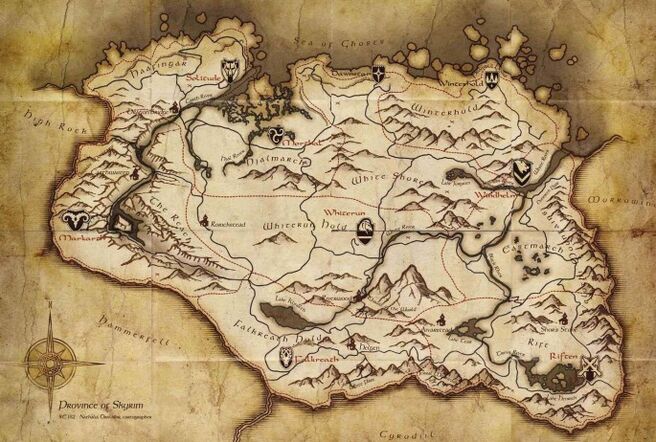 skyrim is an Icy province with plenty of mountains.There r 9 holds in total with 9 capitals.lots of forests,dungeons,caverns,Ruins form the sprawling expanse of skyrim ready to be explored but as beautiful as they r they hide deadly secrets & rewarding treasures of course.one peculiarity i noticed is the names of these locations,They r very unique & somewhat unpronounceable sometimes,especially dwarven ruins.Each hold has its own bounty,If u commit crime in Markarth,u wont be arrested in Falkreath.Big looking Tombs with high arches r definite indications of either wordwalls or dragon priests so if ur interested in shouts opt for them with a partner of course as these r pretty long 3 part affair(Divided in 3 sections).Smaller ones have a very interesting mechanic,Ur objective appears very close to u in map,however as u advance,u'll know that u r going in a giant loop to reach the end of the circle
MAIN QUEST
Tale of Dovahkiin
Main quest follows tale of a certain Dragonborn(Player) & his destiny as a Skyrim's only hope against the onslaught of Dragons and their leader.Game begins with a bang,u r about to be executed.As soon as u put ur head ready to be chopped,Skies turn black.....Dragons have Returned!Its an interesting tale pretty straightforward involving several cities,Ruins,Caverns etc.It explains about Elder Scrolls in detail & its basically about finding a way to overcome an upcoming Calamity.Thing i noticed is its actually a bit short but that's actually a good thing considering a Meaty side quest filled world which means exploring every inch of skyrim's beauty.Correct comparison would be with other RPG's like Deus ex HR(Didn't play Dark souls

),Skyrim used 1/4 rth of its resources for main quest while the latter used more than 3/4 to give a huge intertwining web of a campaign.Even choices in main quest r very minimal,except one which i think is a particularly strong one.Decision u make effects support of
Blades
,I chose against them.Good thing about these quests is it makes use of tamriel's history shown in the loading screens.Skyrim has One hell of an ending,Climax of the game takes place in such an amazing place u just can't help staring the sky while gates of heaven chorus ur welcome.All the iconic figures in the game will be finally met,pretty epic moments!
GANGS OF SKYRIM
Now this is were i mainly want to concentrate,Four turfs with their own amazing quests & rewards.I'll start with compainions
Companions
:
This takes place in whiterun's Jorvasskar near dragonsreach.Companions r the warrior clan of skyrim founded several hundred years ago by Ysgramor a legendary tamrielic figure.As of the quest,its a very straightforward quests involving killing another rival gang.Most of the time u'll be accompanied by a partner.There r some pretty good advantages of these quests though
Advantages
:1)A special power u dont wannna miss
(Werewolf)
2)Legendary weapon Wuuthraad 3)Legendary Shield of Ysgramor 4)Skyforge(Weapons get extra damage points)
Mage's Guild
:
They start at college of winterhold.Prepare yourself as these quest's involve HUGE dungeons taking upto 1 hr sometimes.Quarter of these quests take place in the main story.Beware u'll be meeting the Deadly falmer.Mages guild quest revolve around a certain staff.This quests have a Mystic touch to them & i found them pretty epic,Not to mention the one of the final boss is one of the hardest in the whole game(Morokei).Complete these quests & earn following advantages.
Advantages
:1)staff of magnus 2)Arch mage's robes 3)Master spells & all spells(After u level up any one of skill to 100 like Destruction,alteration etc Talk to respective teacher at college & get the spells following his gudaince.These spells r kickass but need a very high magic) 4)Atronarch Forge
Thieves Guild
: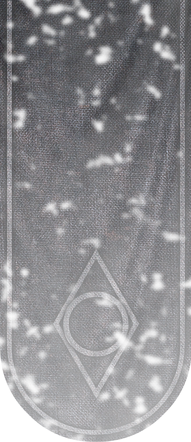 They take place in riften.Wanna get rich quickly,Then join the guild lol.Main quest of thieves guild is good with double crossing by a certain guild member & u becoming a mysterious Nightingale seeking revenge.These quests r as big as mage's guild quest.They also provide insight on Falmer's origin.Loot u get in these quest r is 2nd highest.Then comes the side quest which r Downright Boring & random(5 quests in each of 5 holds with one main quest in each hold) ! Most citizens view them unfavorably; Mjoll the Lioness has made it her duty to maintain order in Riften and pledges to dismantle the guild.However u can make her ur follower which is another story.
Advantages
:1)Nightingale Armor & guild master's armor 2)Skeleton Key(unbreakable lockpick,Don't finish off darkness returns,if u r afraid of lock picking) 3)3 Powers of Ebonemere
Dark Brotherhood
: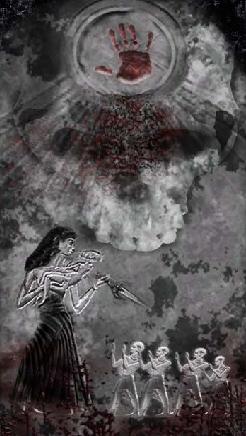 Ah,Dark brotherhood Prepare urself to meet the most sinister quests among all gangs involves murdering some very high value targets not to mention the highest target in game(Now who could that be

).The funny part here is u don't get to join,They themselves approach u & that to in creepy manner.It's a worthy mention that the sexiest lady in game belongs to brotherhood
(Astrid)
but she's married

.All quests begin with this epic Chant from our employer
"Sweet Mother, sweet Mother, send your child unto me, for the sins of the unworthy must be baptized in blood and fear."
Main quest involves a huge conspiracy within u r own guild leading to a certain tragedy.Quests r very small but reward is high with last quest giving highest in game loot beating thieves guild.Another fun part is bonus reward.Kill someone in public,u get bonus & they r damn good.There r several bonus quest.Don't forget to strip off that jester
Advantages
1)Shadowmere(Badass horse)2)Ancient assassins armor 3)lots of loot 4)Spectral Assassin (Credit goes to LOL)5)Not an advantage but,Coolest door in game,i mean Just look at this.....
DAEDRIC QUESTS
Best quests in game,Period!Daedric quests involve u meeting daedric princes & acquiring all the Daedric artifacts.There r 15 quests in total & every quest is so uniquely tailored that similarities barely exist.For example Some Quests take u into the sky to give a beautiful view of skyrim while another takes u in to brain of dead person to see his folly.Quests can be 10 min short to 1hr long but they r the most enjoyable ones.Alot of thought has been put in Daedra's history & they have been carefully matched to previous games like oblivion.I like How daedric princes varies from a sweet voice work to a totally commanding one,From a creepy tone to a highly knowledgeable one,All or high pitched though.However I warn u that there r missable ones & DON'T EVER KILL THAT DOG.I will briefly mention each of these beloved artifact as a symbol of respect.

THU'UM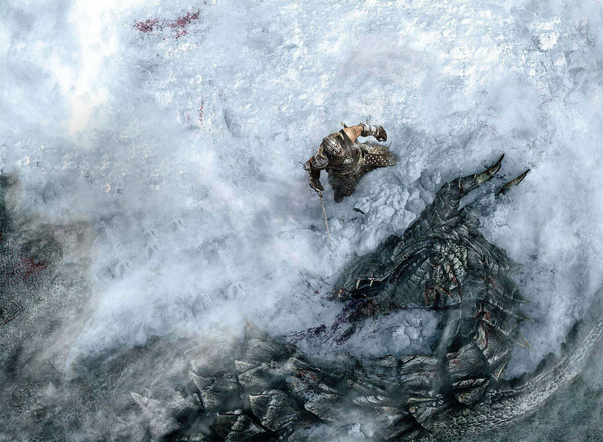 Most interesting addition to skyrim is words of power or Thu'um.These r amazingly powerful shouts and a gift to Dragonborn who can learn them the instant he approaches the word wall.Most of the walls r found in dungeons.While every dragon guarding area(where dragon rests like elderbloods peak)has one word.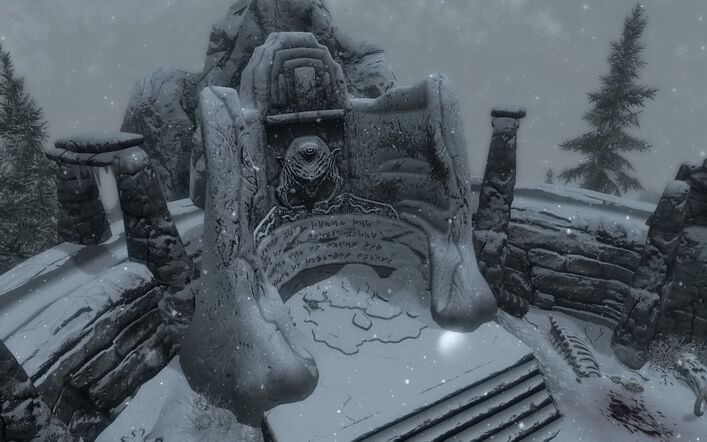 Each word has to be unlocked by dragon souls.some of them r given in main quest.When u complete a set of 3 words u'll unlock the most powerful form of thu'um with devastating effects.I personally found storm call & fire breath very useful.They can be used in wide varieties of combinations.My favorites being Slow time & chop off,Using animals to fight an enemy or making them quiet if they attack u.Sending a foe to fear & attacking him in his weakened state,They r all super fun.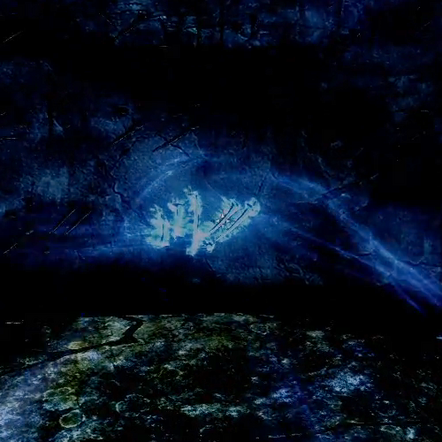 (Learning a Thu'um)
EXQUISITE QUESTS & LOCATIONS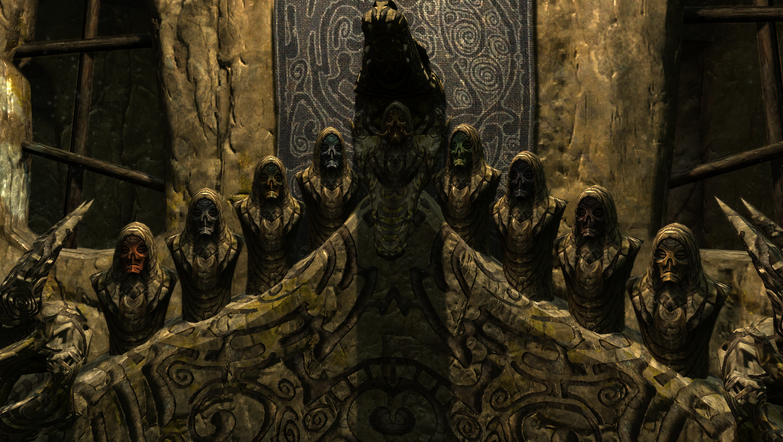 There r plenty of grand quests in skyrim but the most epic of all r definitely the Eight Dragon priests.These guys r tough so be prepared.Each mask has a special enchantment of its own.Acquiring all of the masks gives u a special mask in labyrinth.All these quests like daedric quests have unique nature,With some sort of collecting something to face the final boss.All of them have a word wall in them so watch out for them.
GUARDIAN STONES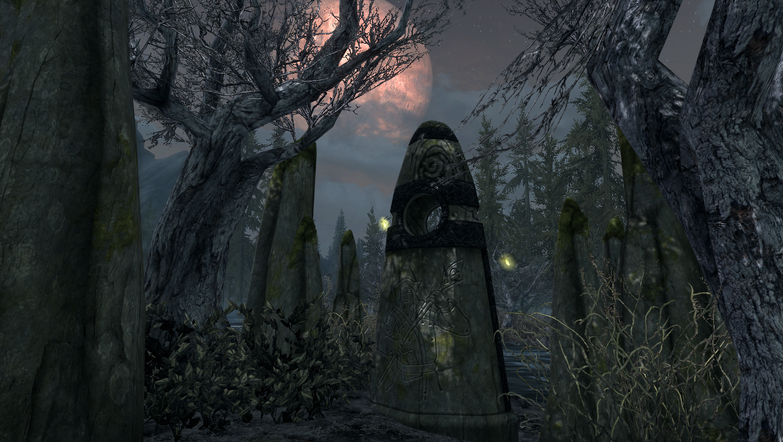 Standing stones r special stones that either grant u a permanent bonus or One special power which can be used Once a day.There r 13 Standing stones which i thought were useless at 1st,But after spending some time experimenting with them,I understood that they have some serious benefits.For Eg:In order to maximize skill gains, it is recommended to visit the Warrior Stone prior to Smithing, the Thief Stone prior to Speechcraft or Alchemy, and the Mage Stone prior to Enchanting.I particularly found Steed stone to be my favorite which gave + 100 additional carry points with no charge for weight of any armor u've equipped.Some stones like Tower & Serpent stones r very well hidden imo.Rest of them r fairly easy to be located more or less close to a city
CIVIL WAR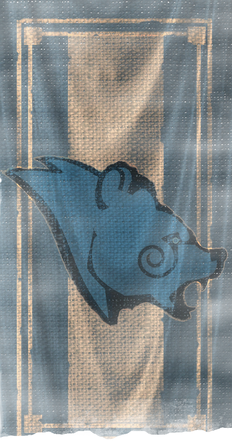 VS

a HUGE warning,Make a save just after main quest
Alduin's bane
or else u'll end up like me playing the game again from a very old save file just to complete this.This quest can't be done after
Fallen
,U'll miss u'r valuable Platinum/1000G,Not to mention this quest is quite enjoyable.It involves either Supporting Stormcloaks of windhelm or Imperials of the empire.I personally went with Ulfric stormcloak(more badass than tulius imo

)Quest is simple conquer skyrim.Be prepared for some hectic battles & Multiple crashes,so Make alternate saves just in case.These r very fun quests which involves either treachery or straight off assault.Every hold is conquered by securing a fort full of guards.I advise u to get Ebony blade to make things easier.In the end u'll capture either Solitude or Windhelm depending on whom u supported.Its a Shame as i really wanted to slaughter those Aldmeri Dominion Bastards.(A Good DLC imo)
SKILL TREE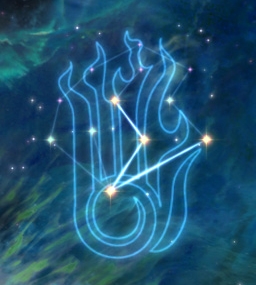 Though sword swinging & spell casting is the main part u do in the game,The real variety is added by skill tree,A unique system with multiple trees of different skills & perks like destruction,alteration,one handed,Two handed etc.Each time u use ability whether combat or pick-pocketing or speech,U'r Level increases & u level up like any other RPG.Each time u level up u'll be given a skill point to upgrade a perk.Real diversity of the game is not the gameplay but the skill intermixed with the gameplay.U can go straight & chop off ur enemy or u can sneak behind & stalk him or u can shoot an arrow from distance & all of em can be done by using either by using enchanted weapon or poisoning a weapon.Each approach increases different skills.Maximum attainable skill is 100 & each time u upgrade a perk u get an added advantage like enhanced enchanting,advanced smithing or dual conjuration.Each Skill tree also has a very distinct constellation like look,gotta love bethesda's imagination.Don't ever underestimate alchemy is one tip.I understood how powerful a poisoned weapon can be if added with high leveled venom.
TECHNOLOGY
Graphics
:Skyrim runs on creation engine and its a very gorgeous game especially Dwemer ruins.However there r lots of texture popping everywhere,Framerate issues r plenty when screen is loaded.sometimes u'll encounter odd textures.Besides when u look close at ground or doors,It appears pixelated.Hell it looks like mine craft when u observe closely but that will be easily ignored as Skyrim has one Hell of an art direction,U'll simply stare in awe when u encounter something like this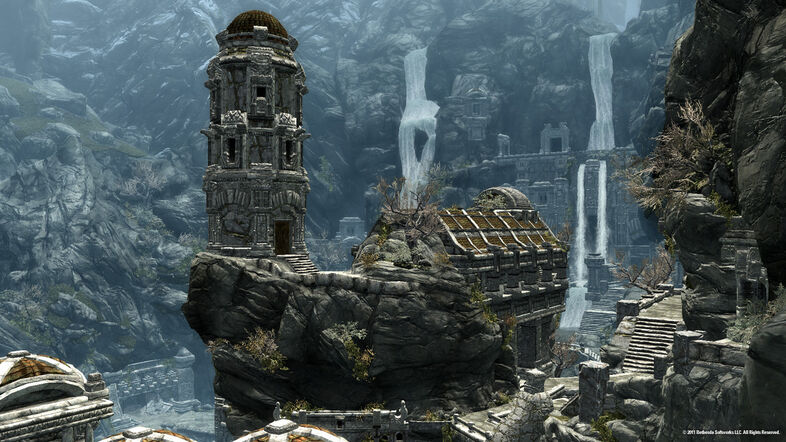 Soundtrack
:Lets just say soundtrack of skyrim is Other worldly.Score tries to fit every meaningful situation,from Dull flutes of a farm to adrenal rushing theme of Dragon fight,Its a master piece.However NPC's repeat same sentences a lot especially "Arrow to the knee" lol.This is my personal favorite
Gameplay
:Combat wise there will be a lot of flinging blindly but its ok,Not the worst.Best part is dual wielding though,When u have 2 enchanted daedric maces in ur hands,Elder dragon dies in a jiffy. Spells & arrows work fine though
Lasting appeal
:Skyrim's lasting appeal is unmatched when it's compared in terms of single player experience.I personally spent 202 hrs & still counting .....
VERDICT
:
9.5/10
If there was any game in past few years that Magically dragged me to my PS3 controller & if i start it once i'll probably end up losing minimum 3 hrs per day then that would be skyrim.One might think i'm over exaggerating but i assure once u get lost in skyrim's world,it will be hard to return back to reality
+
Amazing World with plenty of quests
+
Open world freedom at its best with choose ur own path
+
Soundtrack is mesmerizing
+
plenty of experimenting with Weapons,enchanting & alchemy
+
Shouts are awesome!
+
Dragons!
-
Texture popping,some times dragons appear as ragdolls
-
Repetitive side quests,especially thieves guild
-
Freeze issues.Froze my ps3 7 times,I had to re update
-
good but a long loading screen
Edited by Dbz_479, 03 May 2012 - 07:09 AM.