Rocket League took the world by storm when it debuted on PS4 and PC a while ago. It was free for PS+ subscribers and still stands as one of the best free games given to subscribers. Psyonix has given the community a ton of love ever since the original launch through great content and feature updates across all platforms and the game even saw a retail release in India thanks to e-xpress Interactive last year. Now, Rocket League has another feather in its hat with a Nintendo Switch version.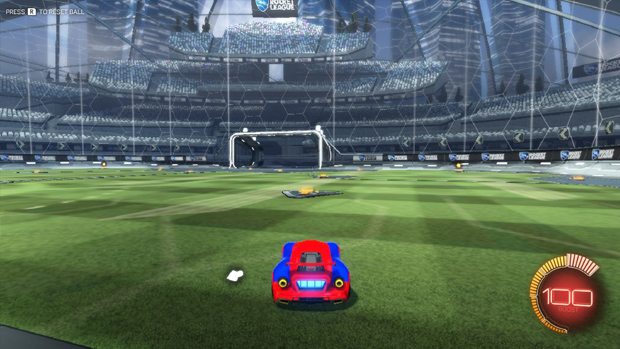 If you aren't familiar with Rocket League for whatever reason, it is basically soccer with cars that have souped up rocket like engines. There are multiple game modes and a robust online mode with both casual and ranked matches. The moment Rocket League was announced for the Switch by Nintendo, a few things stuck out. The first was obviously cross network play which allows Nintendo Switch, PC, and Xbox One owners to play together. Being cross platform for online allows you to get games in almost instantly at all times of the day. In fact I haven't seen the number of players online dip below 40k since launch on the Switch.

The second being a portable version because the Switch is a hybrid console.  Just like with DOOM, Rocket League for the Switch was ported by Panic Button. The port is good but could have been a lot better at least when it comes to image quality and performance.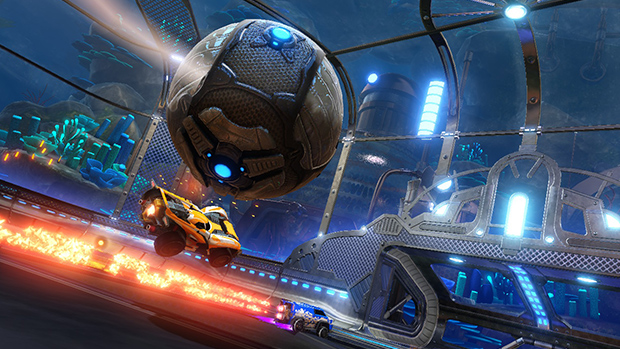 Rocket League on the Switch includes all the content and modes from the other releases. It even has some exclusive battle cars and cosmetics from the Mario and Metroid IPs from Nintendo. Having the fully featured Rocket League from the get go is pretty amazing and a fantastic get for the first year of the Nintendo Switch.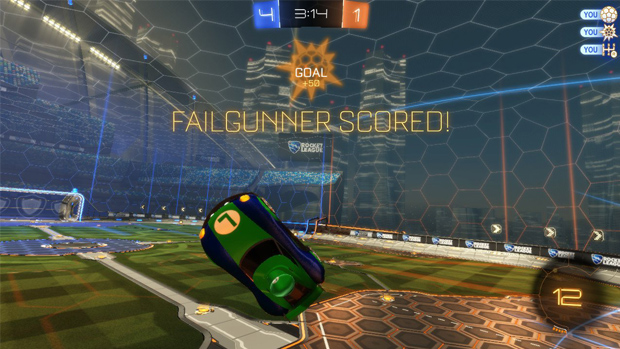 It runs at a variable resolution targeting 720p in both docked and handheld modes. In handheld mode however, it howers much lower at all times. Some arenas look better than others given the load on the CPU and GPU but it isn't as good looking as I had hoped overall. The handheld mode even has some poor font size choices in the UI. I hope these issues are ironed out. The drop in resolution is to make sure the game played at 60fps online and offline. While it does mostly hit that target, it struggles in online matches with more than 2 players. I would have been more forgiving to the port if it ran at a locked 60fps given the visual downgrade but it can't in its current state.
The advantage the Switch version has besides being portable is the fact that you can play split screen on it anywhere and each player can control a car on a single Joy-Con. There's also local wireless ad-hoc play which is only in this port.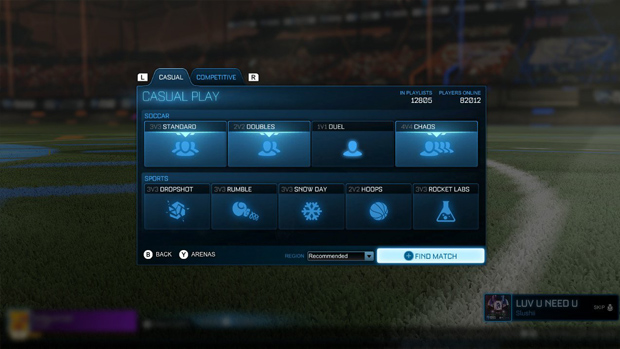 The port needs some work for sure but I find myself playing Rocket League more on Switch than anything else since it's portable. I hope Panic Button improves the performance and visuals in patches because this has the potential to be the definitive version of one of the best sports games ever.