When SteamWorld Dig was ported to the Vita after originally releasing on Nintendo 3DS, I got my first taste of Image & Form's games. I liked it a lot but what blew me away was SteamWorld Heist on 3DS. SteamWorld Dig (and the sequel that is beyond amazing) are action oriented games that blend in various genres together. Heist is a turn based strategy game in the vein of XCOM but in a 2D plane in the SteamWorld universe. SteamWorld Heist has seen a release on just about everything and it even released on iOS late last year. It has finally come back to a Nintendo platform with the Ultimate Edition that is now available on the Nintendo Switch.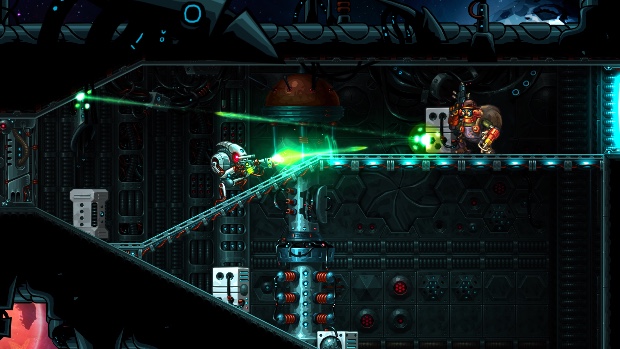 SteamWorld Heist saw a UI change when it went from the dual screen 3DS to the PS4 and Vita. When it released on iOS, the UI had to be changed to touch and it plays brilliantly on touch. The Nintendo Switch has the best of both worlds. It plays superbly with touch and can be played all the way only using the touch screen and it also has full traditional controls. In my time with it on Switch, I used a combination of both. This release includes all extra content that was part of the DLC called The Outsider that was paid on other platforms.

Heist is set long after SteamWorld Dig and SteamWorld Dig 2. This takes the steambot crew to space and involves looting and boarding various spaceships. When I played this on the 3DS, I was shocked at how polished it was and just with the game quality overall. 2 years later and things still are amazing and this is absolutely worth playing for strategy game fans. While it is turn based, there's an element of skill at play here. The combat relies on some actions that involve movement of guns to aim or ricocheting bullets. These trick shots are very satisfying to execute. The game will take you about a dozen hours to play depending on difficulty. You can also tweak the difficulty setting as you please during gameplay. I love the animation and turn skip feature. I use this a lot while playing SRPGs and it is a welcome addition here.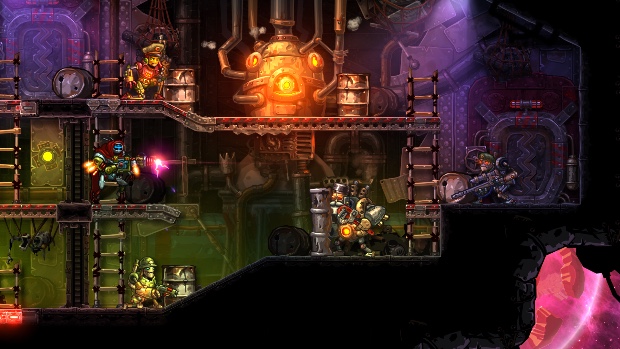 Visually nothing has been lost in this conversion. The art direction is fantastic and everything animates smoothly. Environments in spaceships are distinct and there's a pleasing use of colours here. I'm a big fan of good looking game interfaces and outside of the main menu that could've had bigger buttons for touch controls, the UI is great looking and functional. Character models for playable ones and NPCs are also really nice. Steam Powered Giraffe's score is very memorable and there's even a soundtrack related in game nugget that made me smile.

If you've never played this before, SteamWorld Heist is one of the most polished indie games out there and a true strategy gaming gem. If you have however, the double or triple dip might not be worth it unless you do want to replay it or experience the DLC. The brilliantly fun combat coupled with lovely designs and great music make this well worth a purchase. The Switch release is true to its "Ultimate Edition" name as well. I hope this sells well enough to do a physical release.