Steelseries is known for delivering some great gaming hardware and most PC gamers have probably either used their products or at least heard of them. While they do manufacture a range of products, mice have always been their strong suit. Today, we'll take a look at the Steelseries Sensei Raw.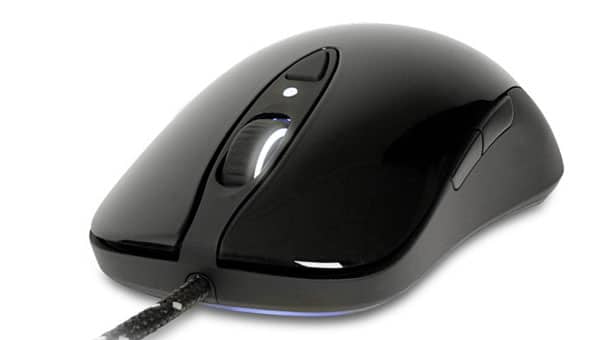 Steelseries has taken away the 32-bit ARM processor as well as the LCD menu that was on the standard Sensei. Think of it as a lighter, stripped down version of a supercar (except this one won't cost you more for taking stuff out). Before we get to the details, here's a brief rundown of the specs: :
Frames per second: 12,000
Inches per second: 150
Mega pixels per second: 10.8
Counts per inch: 90 – 5670
Maximum acceleration: 30 G
Sensor data path: True 16 bit
Lift distance: 2 mm
Maximum polling: 1000 Hz
Design and Button Setup
Steelseries offers two versions of the Raw. One has a rubberised surface, while the one we received has a glossy surface. The first thing you'll notice after taking it out of the packaging is that, like every other device with a glossy surface, it is a fingerprint magnet and it will lose some of its sheen after a long gaming session. But bringing it back to its pristine glory is just a matter of cleaning the surface.  The mouse also has a very cool dot-matrix-inspired Steelseries logo that lights up when plugged in.
The mouse also has a very cool dot-matrix-inspired Steelseries logo that lights up when plugged in.
Flip the mouse over and you'll see that the Sensei Raw has a semi-transparent base, which allows you to see the lights and all the clockwork; a nice touch. The mouse has been designed to be ambidextrous, which means unlike a lot of other gaming mice on the market, it can be used by both left and right-handed users without any problems. Gripstyles have been taken care of as well; whether it's a claw or the palm style, your hands won't cramp up or hurt during those extended gaming sessions.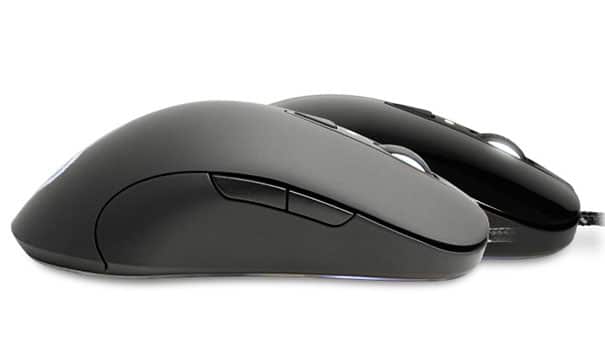 The left and the right hand sides have two buttons each, and both are re-programmable to suit your digital killing needs. They even provide superb tactile feedback, something that's very important for a lot of users out there.  The same can be said for the scroll wheel as well. It's smooth, yet provides enough feedback to the user. My only minor complaint is that the second button on the right hand side of the mouse needs some extra effort to reach, which in the world of online gaming, results in a quick death.
Software
The mouse makes use of the Steelseries engine to customise profiles as well as to change the pulse or turn off the logo light. The main screen also has a 'left handed mode' radio switch that flips the buttons so that you don't have to change every single button to suit your requirements.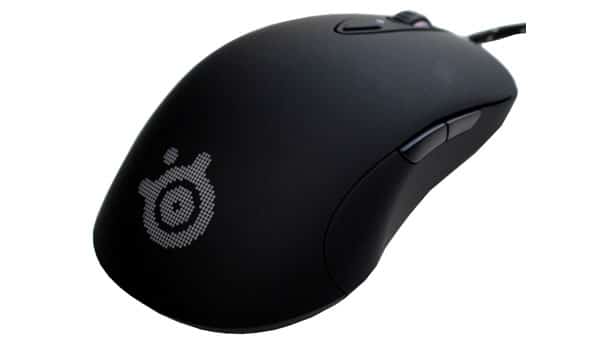 Everything is simple and straight forward. Steelseries has done a great job of not making the software complicated or overwhelming to use. Simple tabs contain the CPI (counts per inch) settings as well as the luminosity for the light, while the other is used to add, import or export profiles for games on your PC each with its own pre-set sensitivity and light settings. Do remember, that you would need to download the software from the Steelseries website. A CD with the driver would have been appreciated.
Performance
Simply put, the Sensei Raw is outstanding when put through its paces. Although awkward to use at first because of the ambidextrous design, once you settle in and set it up, you will frag like you were born to do it. The Teflon feet make the mouse feel like its floating on air (although I would have liked if they added in an extra pair of feet). The extra buttons help if you quickly swap between lots of weapons in a short amount of time or bind specific weapon purchases to individual keys. A good build quality also ensures that it will take the bumps and knocks of daily use and will still be ready to shoot to kill when needed.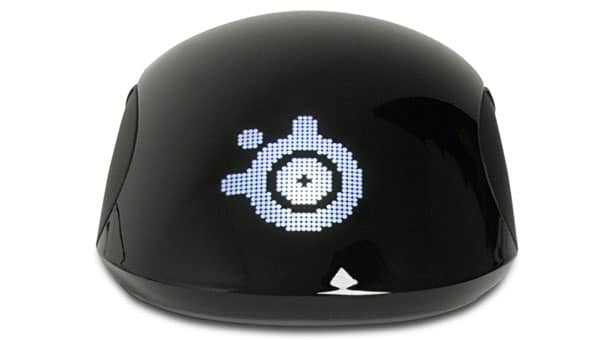 Conclusion
The Steelseries Sensei Raw is highly recommended because not only does it work for both right and left-handed gamers, but also for the fact that it provides everything you need at a good price. Add to that its awesome looks and sturdy build quality, and we have a winner on our hands.