Posted on Monday, 28th May 2018 by
Mikhail Madnani
With the seemingly dead traditional Virtual Console on the Switch, many publishers have taken things into their own hands with various collections and retro game ports for the Switch. Hamster has been bringing some great classics to the Switch since launch and SEGA recently announced the SEGA AGES collection for the platform. Capcom's classic Mega Man games have finally hit the system in the form of two collections that are available separately digitally or in a retail box package in North America that has the second collection as a download title. Mega Man Legacy Collection was originally released on PS4, Xbox One, Nintendo 3DS, and PC while Legacy Collection 2 was released only on PS4, Xbox One, and PC.
Mega Man Legacy Collection includes Mega Man 1,2,3,4,5, and 6 with a nifty rewind feature that helps get over some of the frustration in those games. This will be super useful for newcomers who are just trying the games out for the first time. On its own, this collection is great value for anyone looking to check out this classic franchise. Outside of the games, there is a lot of extra content. You have the soundtracks for the games and a ton of art that includes scans of box art and manuals with concept art and various other art. The art quality is also pretty good to view in handheld or on TV when you zoom and pan across things.
Mega Man Legacy Collection 2 on the other hand has less games but the Switch version in particular offers something that wasn't possible before. Mega Man 9 and 10 were never on a portable before and this marks the first time these two games are available on a portable. While the 8 bit era of Mega Man games is worth playing, the jump to 16 bit gave everyone some gorgeous art and it shows with the games in this collection. Mega Man 9 was a digital only release for last generation consoles and a return to the 8 bit era when it comes to visuals.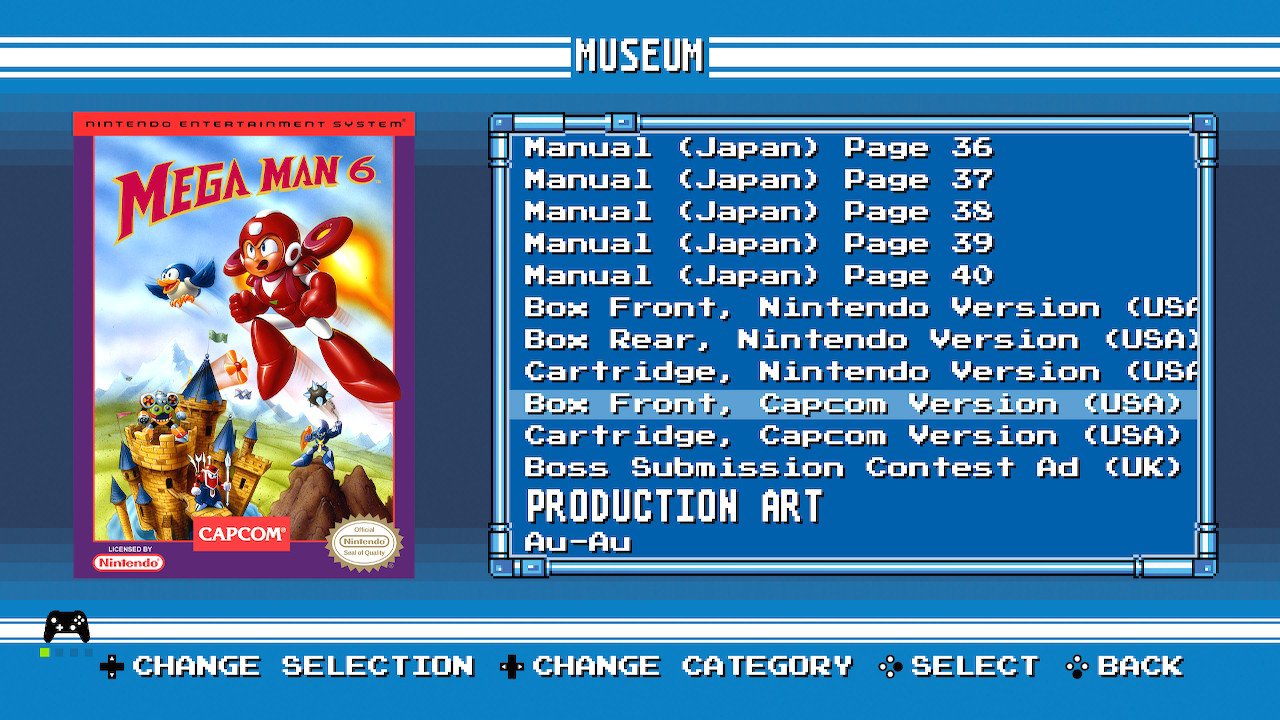 When it comes to visuals, there are quite a few options for each game in both collection. You can play with the original aspect ratio without any zooming or stretching, a zoomed display with black bars or artwork on either side, and a fully stretched video display without any black bars. You can even switch between the artwork on each side in the non wide option depending on the game. If you aren't a fan of sharp images, there are two different filter options you can play around with in the original legacy collection and a single option for the second collection games.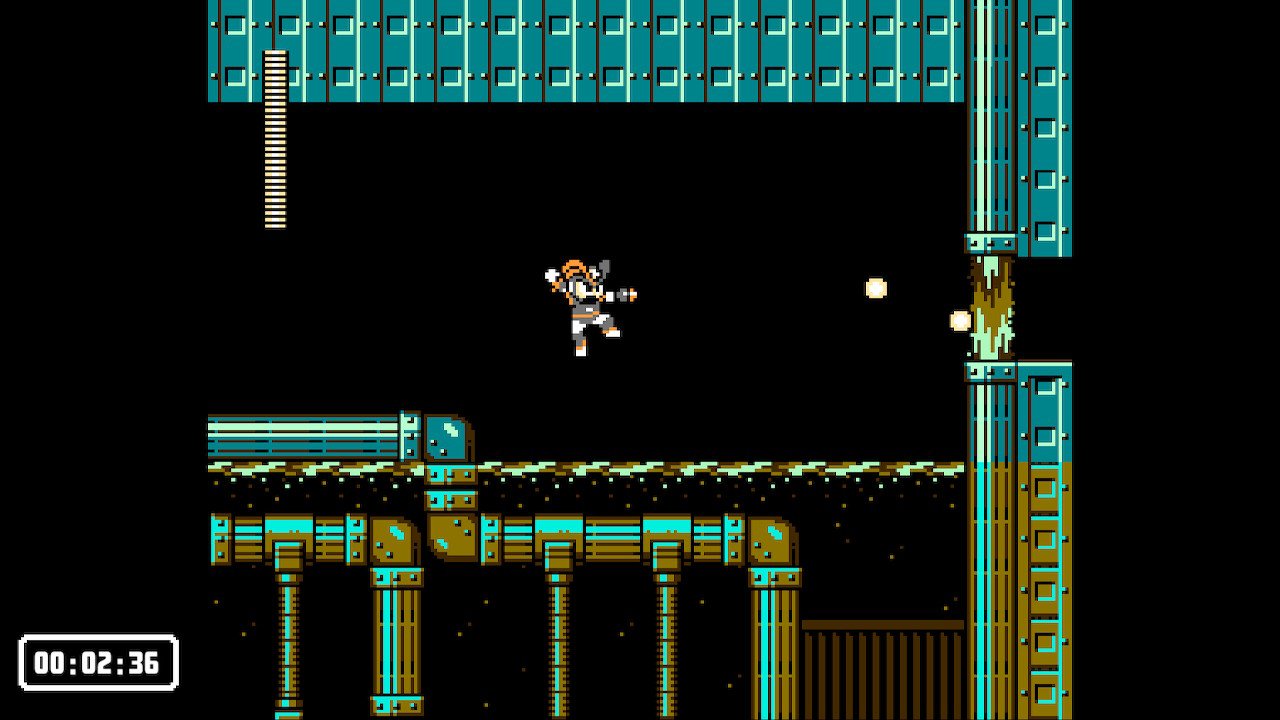 Since the 3DS release of the first collection had amiibo support, that has carried over here. There are two Mega Man amiibo that have been released in the past that are in the Super Smash Bros. Series of amiibo. One is a golden recolour that was only available with the 3DS Collector's Edition for the first Mega Man Legacy collection and the other one is still widely available. They unlock challenges that aren't on the other platforms.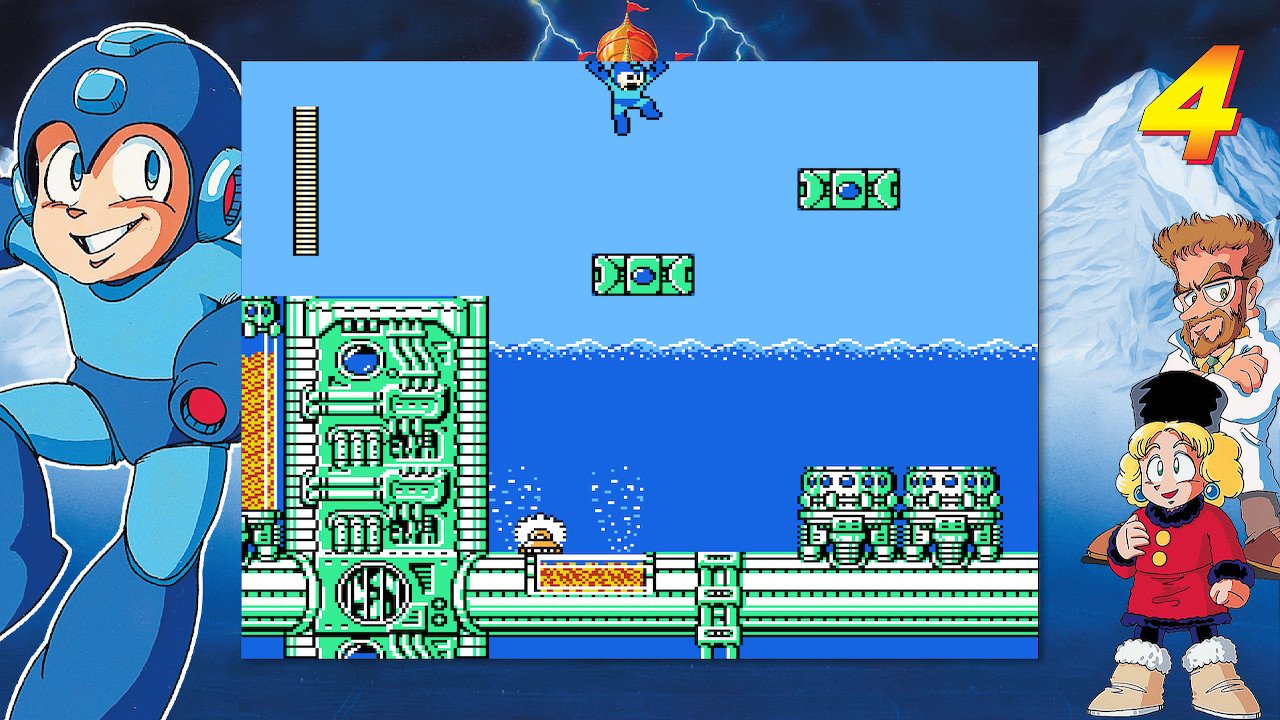 For fans of the franchise, these collections are great value with the museum features and the challenges in addition to the core games. For newcomers, there's a lot of frustration waiting for them in a lot of these games. The rewind feature in the first collection is great and its absence in the second collection is baffling. The Nintendo Switch is now the only platform that will have not just the first 10 main Mega Man games but also Mega Man 11 that is rumoured to release this October. Even with a few features lacking in the second collection, the Switch version is what I will be playing going forward for these two collections.
Fantastic collection of 10 classics
Loads of art and music included as extras
Lots of emulation options
Super value for the price
Not really welcoming to newer fans
Rewind absent in Legacy Collection 2
Mega Man Legacy Collection 1 + 2 brings together 10 classic games from a franchise that influenced many others but the collection could have done more to be welcoming to newer fans.
capcom
/
digital eclipse
/
mega man
/
mega man legacy collection
/
mega man legacy collection 1+2
/
mega man legacy collection 2
/
Nintendo Switch