For a franchise that loyal fans lap up each year, the consensus on FIFA was surprisingly polarizing. From gameplay issues to FIFA Ultimate Team's (FUT) play-to-win tactics, there was much to criticize. That made the wait for this year's game all the more tantalizing. FIFA 20 isn't an overhaul by any means, but it improves on most of the issues that plagued its predecessor.
Let's begin with the mode where most players spend a majority of their time – FUT. This year's FIFA brings about a lot of new and welcome additions, making the experience more newcomer-friendly. You now have a Seasons Mode that lets you unlock players by using experience points, instead of having to purchase player packs. Even the squad screen has been redesigned so as to not seem overwhelming to newcomers. That said, EA is continuing to push on with its loot box tactics, despite criticism over the last couple of years.
FIFA Street reborn
A welcome new addition to FIFA 20 is Volta Football. The self-contained game mode concentrates on street football, something long time FIFA players will appreciate. These matches can be played in 3v3, 4v4 and 5v5 modes across a variety of urban locales. Gameplay itself is trick-heavy and focuses on style, so much so that players well display fancy footwork even for routine back passes and through balls. It feels a bit gimmicky, but Volta is a breath of fresh air nonetheless when you want a break from the standard 11v11 fare. There's even a story mode within Volta, which is nothing to write home about, but it's good to see EA putting some serious effort into this mode.
The area of FIFA 19 that had split the fanbase was gameplay, and EA has righted many of the wrongs in this department. Players with pace can now actually run past defenders if they have the space, which is great when you manage to get the ball to the likes of Mbappe in space. Crosses, which were overpowered in FIFA 19, have also been toned down, making scoring from them more of a challenge – as it should be.
Solid at the back
Finesse dribbling is one of those back-of-the-box new features that most casual players will likely gloss over, but useful tweaks have been made to player animations and physics, placing more importance of player positioning during passes. FIFA 20 also feels more tactical with better defensive organisation, requiring patient build-up play rather than just tonking the ball up the pitch for a striker to run on to. Set pieces have been given a complete overhaul, with free kicks now playing out like mini-games.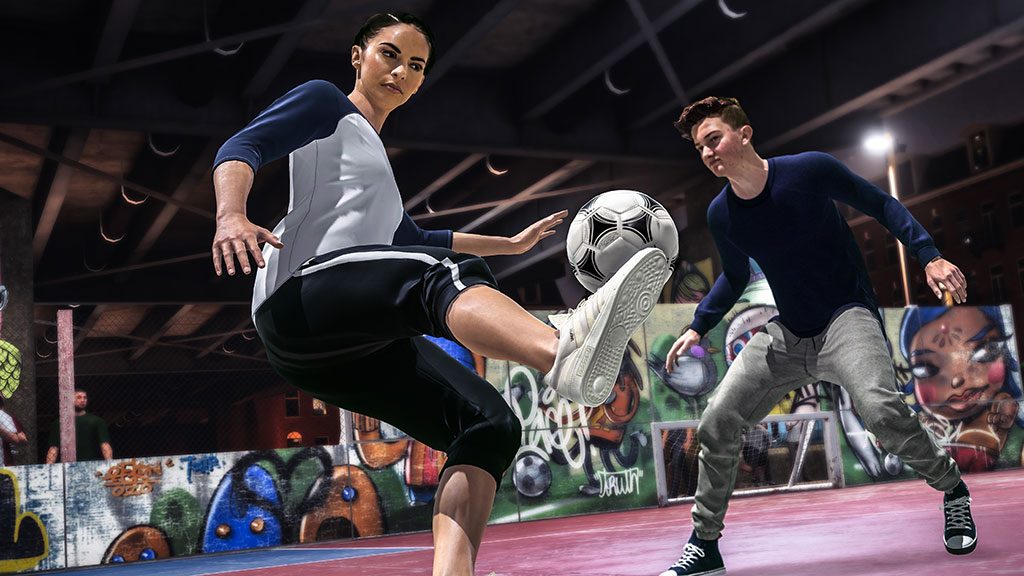 On the whole, FIFA 20 doesn't play too differently than last year's game, but EA has listened to the community and filled in many of the cracks. The same can be said of the game's audio-visual presentation. There's little new of note in the graphics department, aside from a slew of new player-specific goal celebrations, and the commentary from Martin Tyler and co, also remains solid without offering anything to enrich match proceedings.
FIFA 20 is more of a consolidation effort that attempts to right the wrongs of FIFA 19. Aside from the introduction of Volta Football and a few tweaks here and there, there's nothing players haven't already enjoyed (or not) in last year's game. It's a good foundation to build on though, and with a new console generation on the horizon, this is hopefully a stepping stone to greatness.