We've just received word from E-Xpress Interactive that the PC version of Dark Souls, titled Dark Souls: Prepare to Die Edition, is out in India. The game will set you back by Rs 1,499 and is one of the few titles out there that will test your patience to the limit. If you do plan on picking this bad boy up for the PC, it is imperative you get the resolution fix, unless you're content with gaming in a 1024×720 resolution.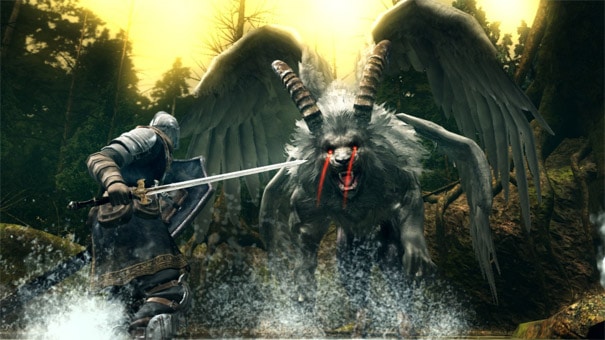 This isn't just a port of the console version either; it brings a whole bunch of new content to the table like:
New Bosses – Including Black Dragon, Sanctuary Guardian, Artorias of the Abyss.
PVP Arena & Online Matchmaking System – Quick matching for players to play 1vs1, 2vs2 and 4 player battle royal.
New Areas – Including Oolacile Township, Oolacile Sanctuary, Royal Wood, Battle of Stoicism which is the training ground for online PVP battles.
New Enemies – Including Wooden scarecrows, Chained Prisoner, Stone Knight.
New NPCs – Including Hawkeye Gough, Elizabeth (keeper of the sanctuary).
New Weapons and Armor – Equip some from the new bosses, enemies, and NPC
Here's what you'll require to run the game:
OS: Windows XP , Windows Vista, Windows 7, or newer
Processor: Intel Core 2 Duo E6850 GHz+ or AMD Phenom II X2 545 3.0 GHz+
Memory: 2 GB
Hard Disk Space: 8GB
Video Card: GeForce 9800 GTX+ or ATI Radeon HD 4870+
DirectX: 9.0c
Sound: Direct Sound Compatible
Note: Online play requires software installation of and log-in to Games For Windows – LIVE.