The FIFA series, like most annual sports games, gets scrutinised and often criticised based on how much or how little changes each year. But in 2020, EA would have been forgiven had FIFA 21 not moved the needle a whole lot from FIFA 20. For one, the rival PES series has taken a year off to focus on its next-gen debut. On top of that, this is a console transition year, so you wouldn't blame EA for saving its major updates for its full PS5 and Xbox Series X debut. And finally, the development complications caused by COVID would have made a lack of updates understandable.
Yet, FIFA 21 is a compelling experience. It is by no means an overhaul and it doesn't bring too much new to the table, but it offers plenty of updates, tweaks and quality of life improvements to please series regulars.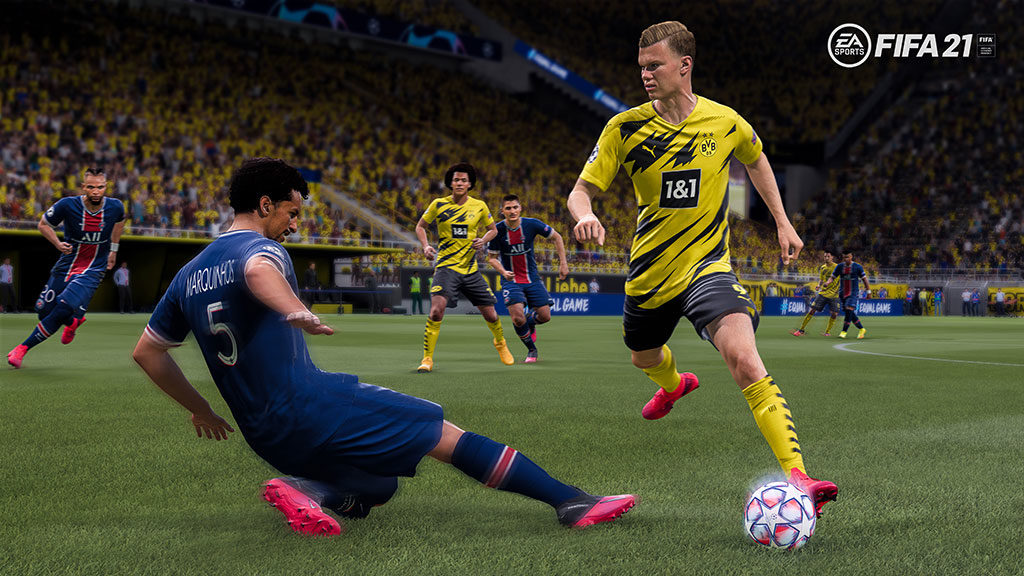 The first improvement comes in the gameplay department. The pace of the game is noticeably slower in FIFA 21, and this allows for much improved build-up play and more natural passing. The AI has also been improved this time around, allowing the player to feel more in control of the proceedings. Pacey players don't feel overpowered either, which is great, but crosses still tend to be way too easy to score from, while long-range shots continue to have a low success rate. There's a good chance that EA could tweak this gameplay with patches, but we hope they don't, because this really does seem to be the sweet spot.
As far game modes go, the team's focus has – as always – been on FIFA Ultimate Team, while other modes have received minimal attention, if any. FUT objectives have been nicely improved and there now seem to be plenty more objectives compared to last year. The game also has community objectives, which rewards everyone that takes part. Seasonal content is bit lazy though and is pretty much copy-pasted from last year with cosmetic changes.
Placement rewards in Division Rivals are a great idea – once you clear five placement matches, you are rewarded straight away to start working on your squad. Five wins gets you around 124,000 coins and that is quite big at start of the game. Even at 3 wins out of 5, you end up 64,000 coins, which is still solid start.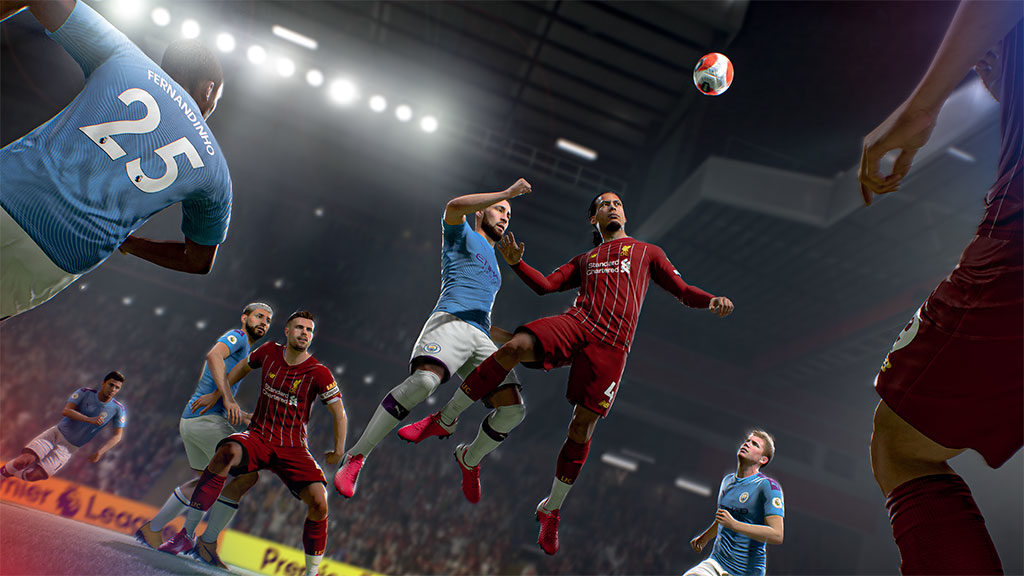 The servers seem to be massively improved Asia-side. We played co-op and also asked friends around, and everyone seemed to have enjoyed full five-bar connections (less than 5-30ms ping). We haven't encountered any instances of lag so far.
Not much has changed in some areas of Ultimate Team though. Squad battles is the same as previous years, and the same goes for squad building challenges. Friendlies have seen the addition of objectives to keep the mode alive, but there are no other changes to speak of. Draft too is the same and in need of an overhaul.
New in FIFA 21 is stadium customisation. It feels great to show off and customise your stadium rather than playing in the same boring stadium like before. There are also objectives and items to collect. It is fully customisable, including anthem and chants. A welcome addition.
FIFA Ultimate Team has seen some useful quality of life improvements. But there's so little that has changed outside it that EA could easily sell an FUT update for $30 a year instead of selling a full game without changing much outside of it.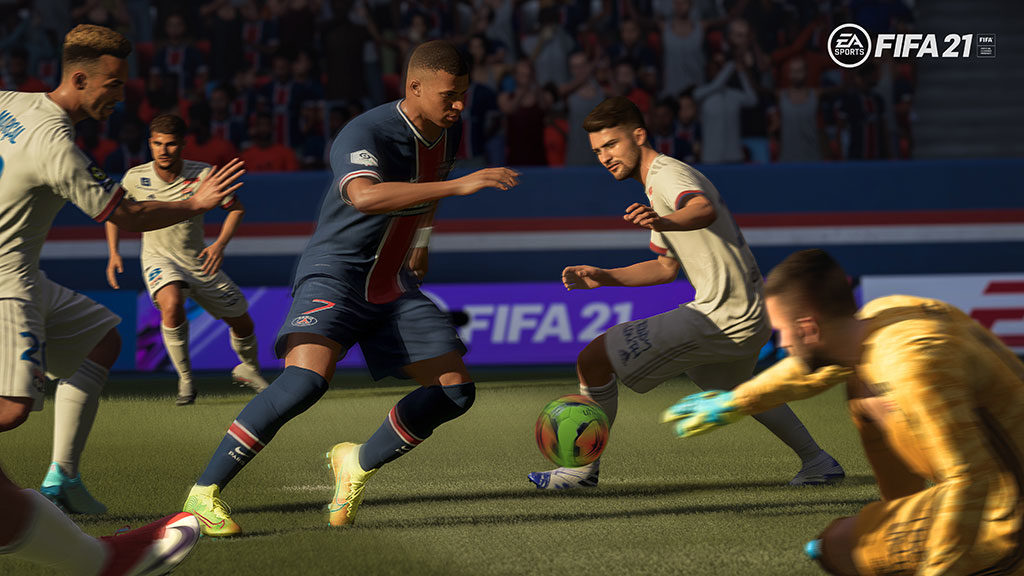 Solo players who look to the Career mode will again be in for disappointment as the mode gets some minor changes. Those who like getting into the nitty-gritties of player development will appreciate the new development path feature, but outside of this, this is the same career mode. Volta, which was introduced last year, feels tacked on, and the lack of updates to it this year is probably testament to its popularity.
In terms of visuals, FIFA 21 is almost indistinguishable from FIFA 20, which is understandable considering that this is the end of the PS4-Xbox One life cycle. It will be interesting if EA throws in some visual updates once the game arrives on PS5 and Xbox One.
EA knows that most FIFA players come for FIFA Ultimate Team, and that's pretty much the only mode that has received much attention in FIFA 21. There's little new to speak of outside FUT, but changes to the overall gameplay are welcome and, on the whole, make this a superior game. Here's hoping EA rings in the changes to other modes when FIFA 22 makes its full debut on PS5 and Xbox Series X next year.