SEGA's Football Manager franchise is basically a household name at this point. A new one releases each year and the franchise is super successful across the board. While it is most known for the PC platform iterations, the franchise has never resisted from testing the waters on other platforms. There have been Football Manager games on PSP, Xbox 360, and mobile platforms. In recent times, the focus has been on PC and mobile platforms. On the mobile front, there are now two different versions with one being built for both phones and tablets with the more feature complete release being tablet only. Football Manager Mobile 2018 is the newest release for both phones and tablets while Football Manager Touch 2018 is for PC, Tablets, and now Nintendo Switch.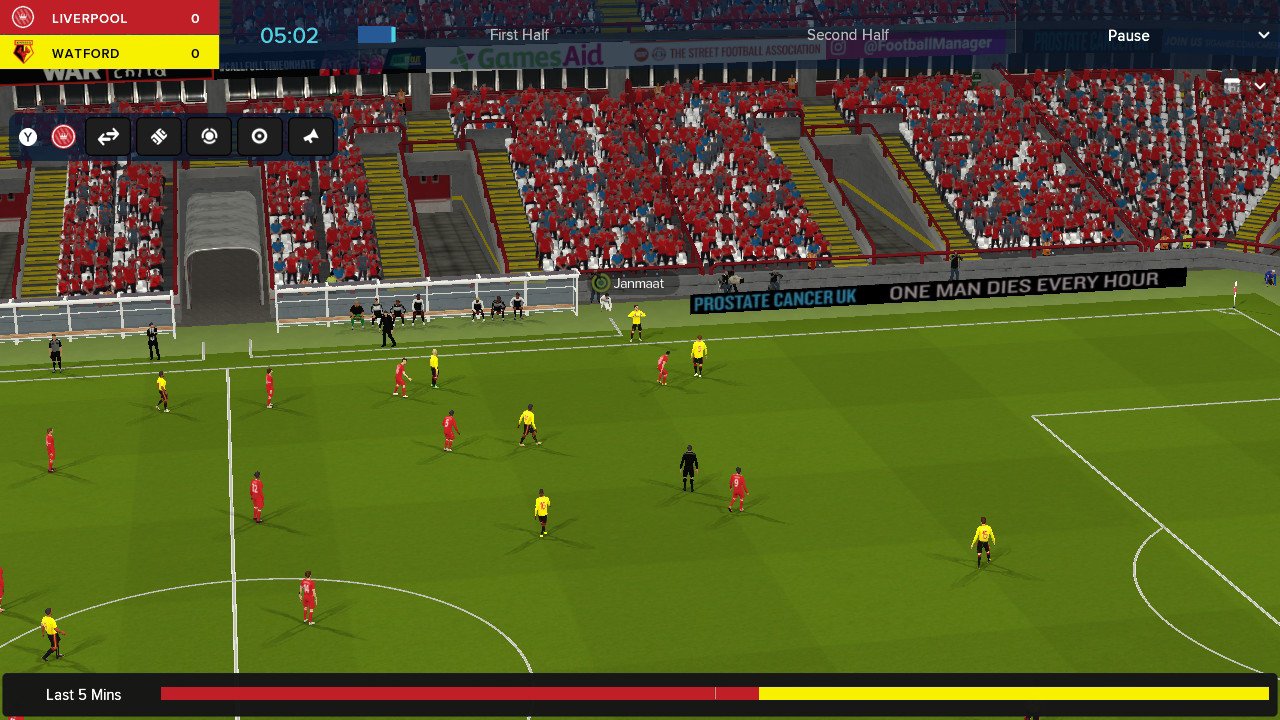 Before getting to how the game differs from the full PC release and how the port is, the Nintendo Switch version of Football Manager Touch 2018 is a very interesting release. The Switch itself offers a variety of control options with a touch screen, traditional Pro Controller, and Joy-Con options. Football Manager Touch 2018 on the Switch supports all these modes with some working better than others but I'll get to that in a bit. Other than the control options, this is basically the tablet game playable portable and handheld on Nintendo's hybrid console and the result is mostly excellent.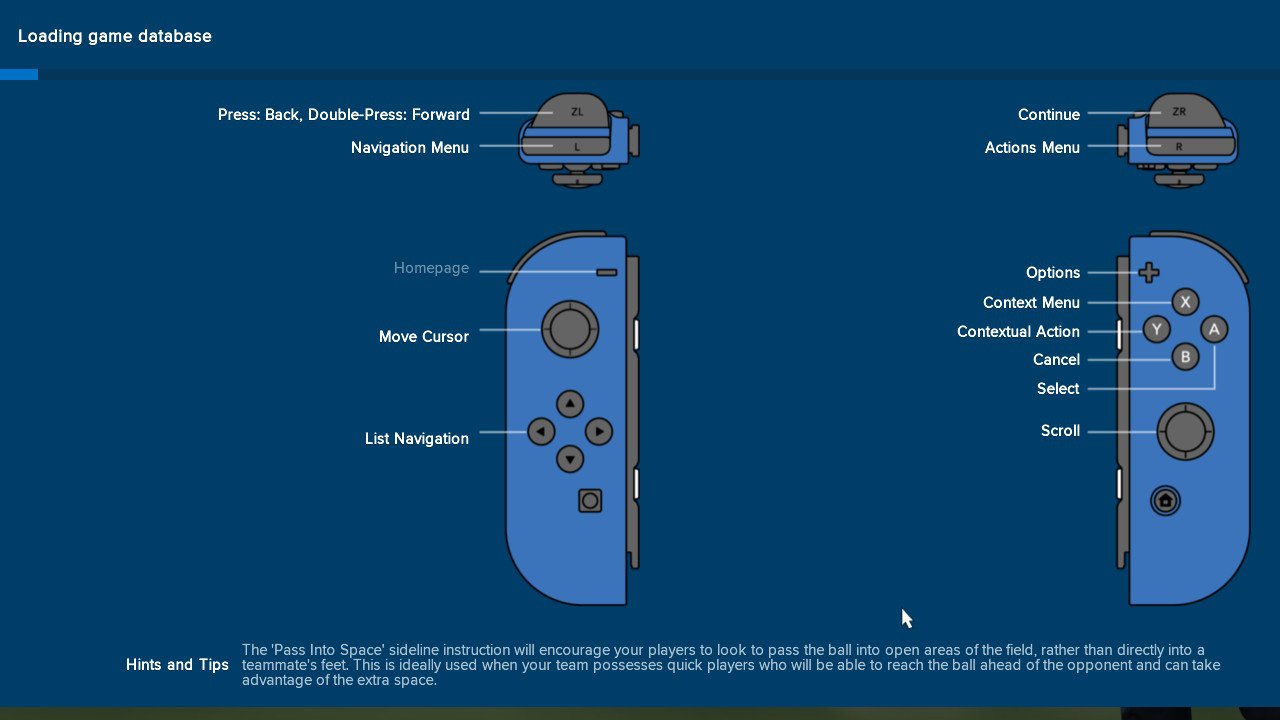 Football Manager Touch 2018 is a more accessible but not dumbed down version of the PC game. The changes made to suit portable play are more than welcome through a much improved interface accompanying the superb gameplay. There are 130 leagues included here from the get go as you try your hand at a challenge or a whole new adventure trying to not get canned in a few months. If you've never played a Football Manager game, this is a great starting point. There are a ton of popups to help you out and the only real barrier is getting used to the controls. When it comes to complexity of the actual gameplay, it has enough control to let you go as in depth as you want but also be less complex if that's the experience you're aiming for here. This version also features the 3D visual engine for the actual football gameplay that isn't fantastic looking but it more than does the job.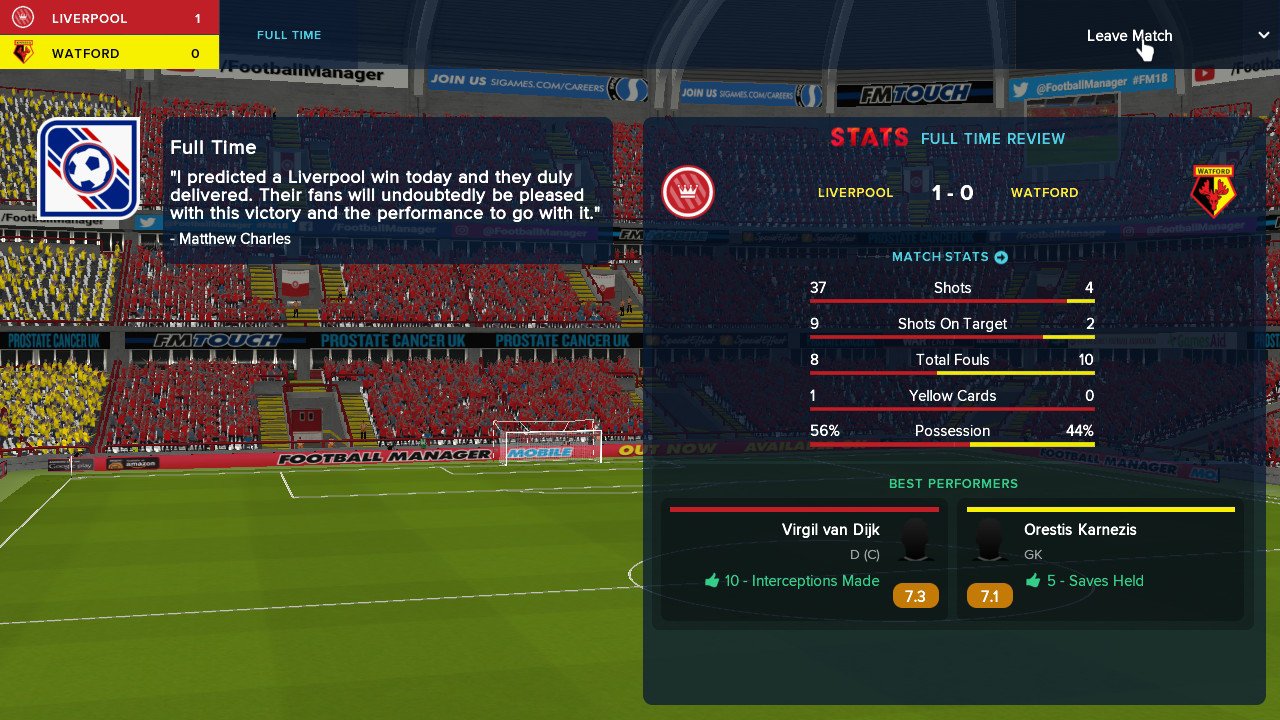 When it comes to controls, you can play this docked on TV with the Pro Controller or Joy-Cons but I'd recommend playing this in handheld mode with a combination of touch and Joy-Cons. The UI for button inputs is nice but not amazing and when you use this with a combination of touch controls, the experience is a lot better. The real problem with touch only controls is the size of the touch targets is still built for larger tablet displays than the Switch. While this works great on iPad (9.7 or larger), the Switch screen is problematic if you have large hands.

Visually, this is good but not amazing. When you play it docked, there are definitely some sub native resolution assets and text that should look better. On handheld, things are much better. It is disappointing seeing a 4:3 screen on booting up when the game itself is 16:9. Performance is great overall but the in engine football is a tad sluggish. This isn't a deal breaker given you aren't playing FIFA or PES but I hope future patches improve this. The only real flaw is the load times that are quite long initially.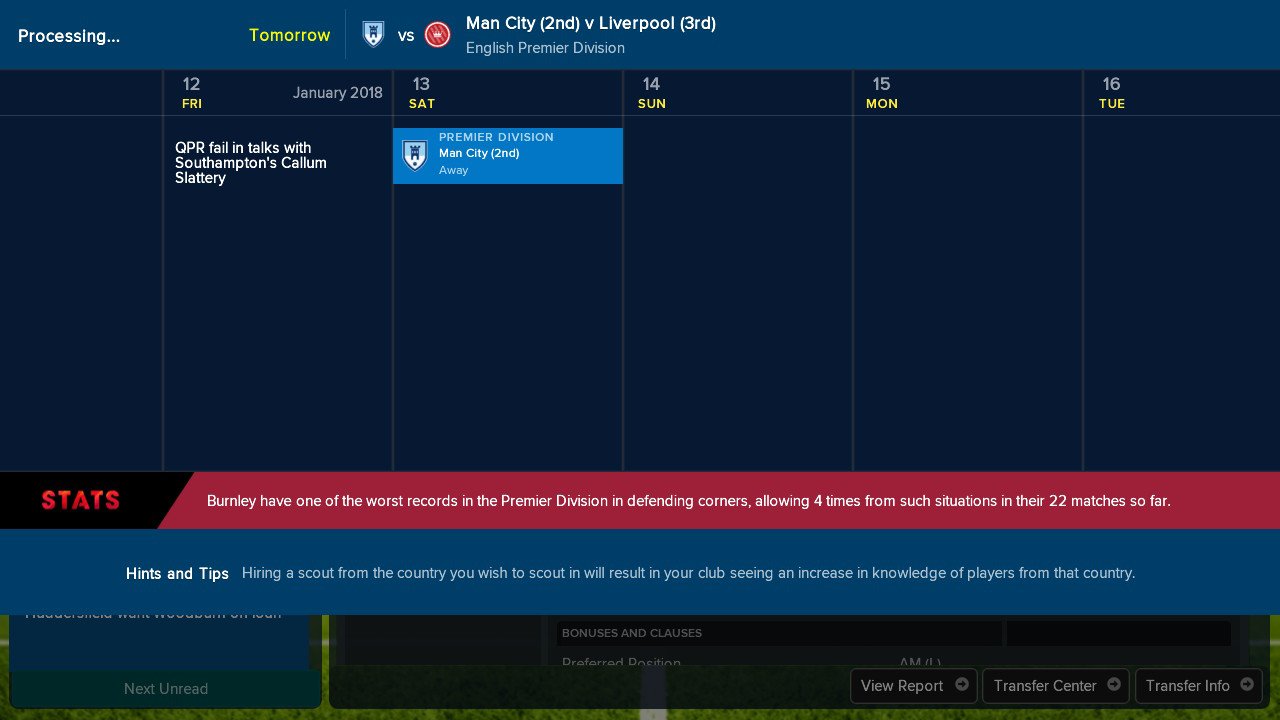 I hope future patches address touch target size and some of the UI elements when played docked. A game changer would be the ability to cross save with Football Manager Touch 2018 on Steam or iOS which would no doubt make this port an easier purchase for multiplatform gamers like myself who often own games on more than one device.
If you're deciding between buying this and either of the other versions of the game or even the platforms for Touch 2018, you need to decide how much you value button control options and docked gameplay. If you're just looking to get a portable Football Manager experience, the Switch version is excellent in its current state. This isn't going to give you everything the full PC game offers but the compromises still deliver a game worth playing for those looking for some simulation action on the go.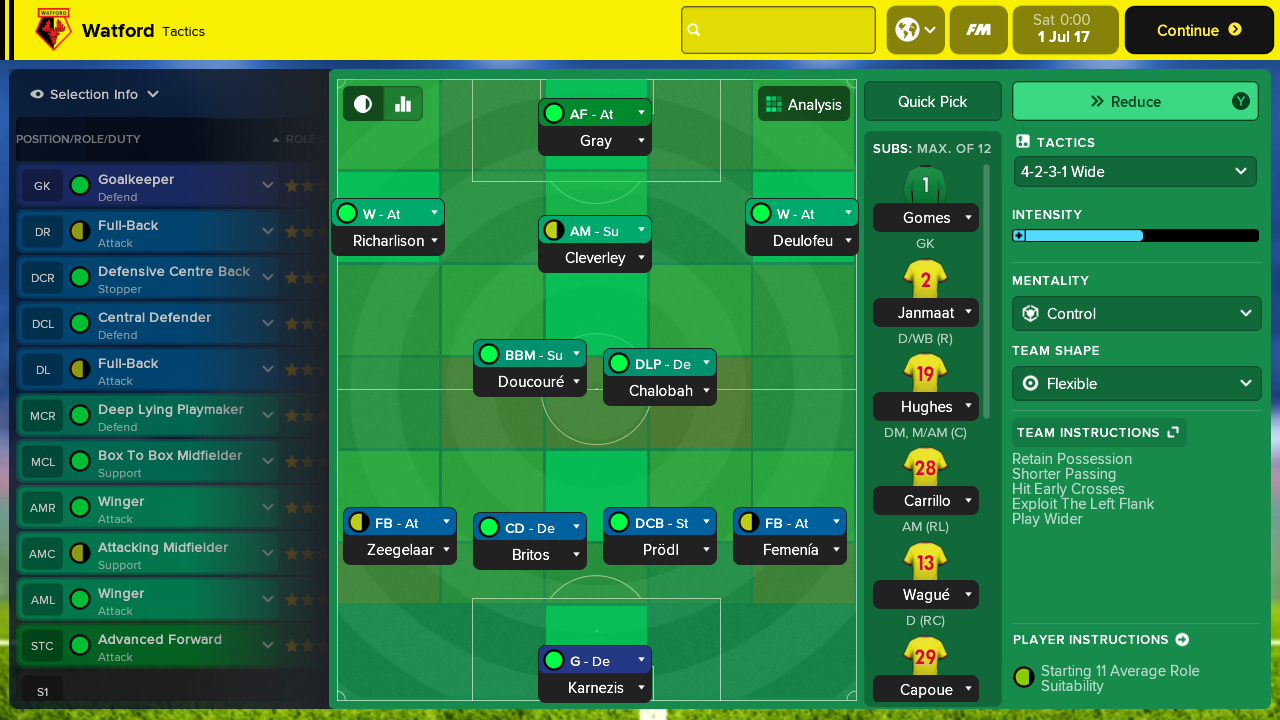 Football Manager Touch 2018 is a great version of the core Football Manager franchise. I wish it had released sooner than now because we're halfway to the next Football Manager game already. The price increase over the iPad version makes sense given the additional control options and the fact that you can play this on TV or in handheld mode. If Sports Interactive and SEGA work on this port, I can easily see it gaining a large audience on the Nintendo Switch. It has already shot to the top of the eShop charts in many countries.