March is quickly turning out to be a gruelling month for gamers and their wallets, with multiple AAA titles poised for release. Here's your round-up of all the games releasing in India this month.
Tomb Raider (Xbox 360 PS3 PC) – 5th March 2013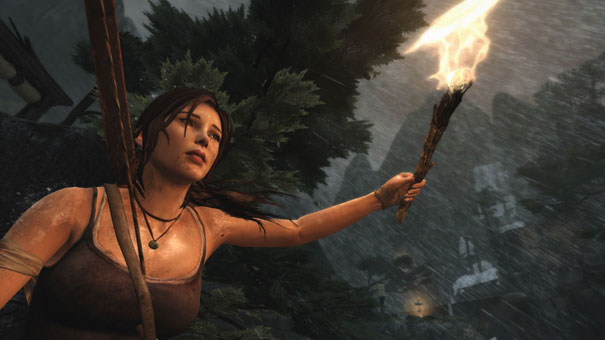 Travel back in time with Crystal Dynamics' reboot of the Tomb Raider franchise that sees Lara Croft shipwrecked on a savage island where sheer survival instinct transforms her from propah lady to blood-thirsty killer. Reviews across the board have been pretty positive, but if you're still not convinced, check out what Ian Livingstone, life president of Eidos, has to say about this ambitious and highly violent reboot.
Check out the Tomb Raider game page.
SimCity (PC) – 7th March 2013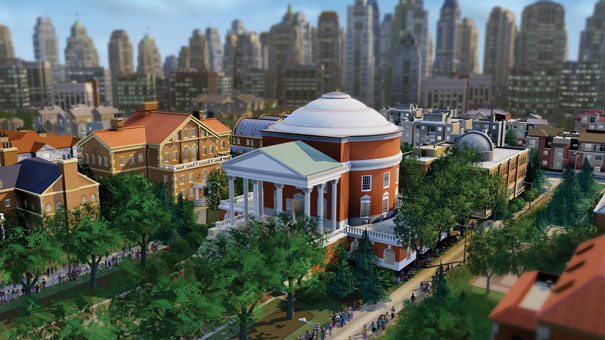 Tired of the way your city is run? Think you can do a better job of managing it than your elected leaders? Dive right into the latest iteration of SimCity. Besides the updated 3D visuals and content inspired by Google Maps, SimCity is the first game in the franchise to feature multiplayer, where the game world can house multiple cities from players.
God of War: Ascension (PS3) – 12th March 2013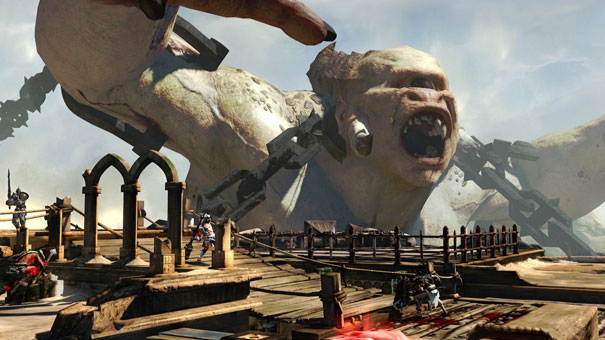 Yet another prequel that awaits gamers in March, God of War: Ascension tells the story of Kratos long before he became a God. Of course, that still doesn't stop him from mutilating and maiming every person he comes across. New to this franchise is the inclusion of multiplayer that sees two factions – Spartans and Trojans fight one another to the death for bloody glory.
Check out the God of War: Ascension game page.
Sniper: Ghost Warrior 2 (Xbox 360 PS3 PC) – 12th March 2013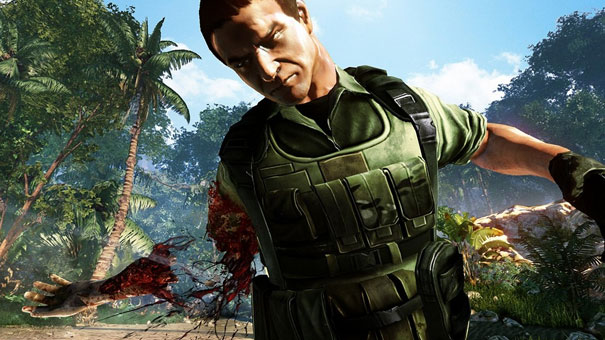 If you've had your share of run-and-gun first-person shooters, Sniper: Ghost Warrior 2 may offer a change of pace with its firm emphasis on sniping and stealth. As a private security consultant, players will move from one war-infested location to another, taking out high value targets, utilising the game's realistic bullet physics.
Check out the Sniper: Ghost Warrior 2 game page.
Gears of War: Judgment (Xbox 360) – 22nd March 2013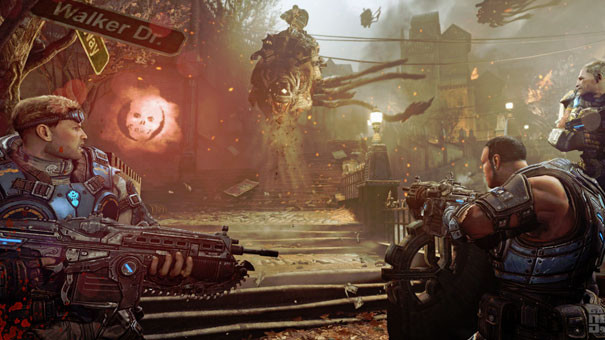 Now that Marcus Fenix's saga has been laid to rest, Daimon Bard takes charge in Gears of War: Judgment, which like most games in this month, serves as a prequel to the franchise. Baird is joined in his adventures by none other than the Augustus Cole aka The Cole Train, who can be controlled by another player via local or online co-op.
Check out the Gears of War: Judgment game page.
Bioshock Infinite (Xbox 360 PS3 PC) – 26th March 2013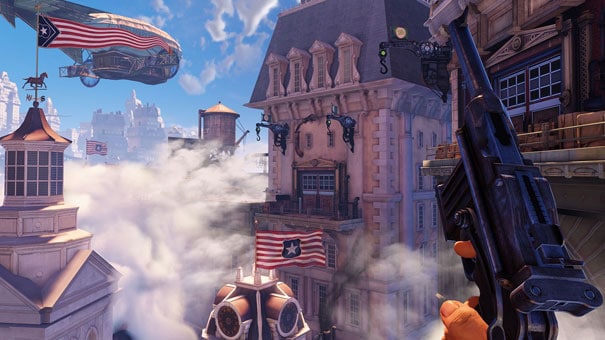 After roughly five years in development, Ken Levine and his team at Irrational Games are ready to let players explore their richly crafted world of Bioshock Infinite. Unlike its predecessors that took place under the sea, this game soars to the floating, fictional city of Columbia, where players step into the boots of Booker DeWitt, a detective of sorts sent to Columbia to rescue Eizabeth, who has been held captive in the city.
Check out the Bioshock Infinite game page.
Army of Two: The Devil's Cartel (Xbox 360 PS3) – 29th March 2013

The Army of Two franchise has been instrumental in shaping the term Dudebro, and it looks like The Devil's Cartel proudly walks the path laid down by its predecessors. Only now, instead of Salem and Rios, you have two new operatives, Alpha and Bravo, who're sent down to Mexico to shut down the infamous drug cartel.
Also in stores this month:
Naruto Shippuden: Ultimate Ninja Storm 3 (Xbox 360 PS3) – 8th March 2013
Resident Evil 6 (PC) – 22nd March 2013
Trials Evolution Gold (PC) – 22nd March 2013
Sly Cooper: Thieves in Time (PS3, PS Vita) – 27th March 2013
For prices and other useful links to all of this month's game releases, check out the March game release calendar here.