Ubisoft today announced Assassin's Creed Chronicles, a three-part downloadable series featuring three assassins in three new regions – China, India and Russia.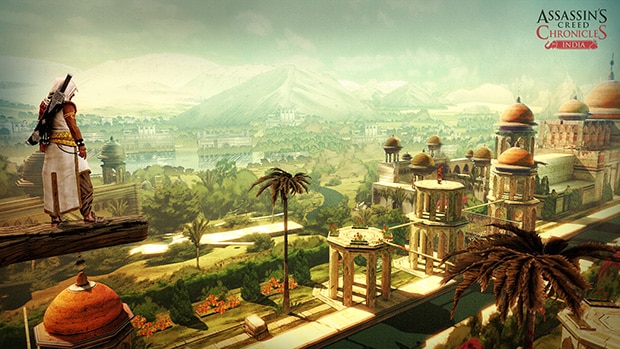 Stylistically, Chronicles strays quite far from the Assassin's Creed franchise as we know it, with a side-scrolling 2D perspective and cel-shaded art style that's reminiscent of Prince of Persia.
Chronicles is being developed by Climax Studios, known mostly for its work on ports, along with Ubisoft Montreal.
The series will begin on 22nd April with Assassin's Creed Chronicles: China, with India and Russia to follow.
The Indian part of Chronicles will feature Arbaaz Mir as the protagonist, who was previously revealed through the Assassin's Creed: Brahman graphic novel.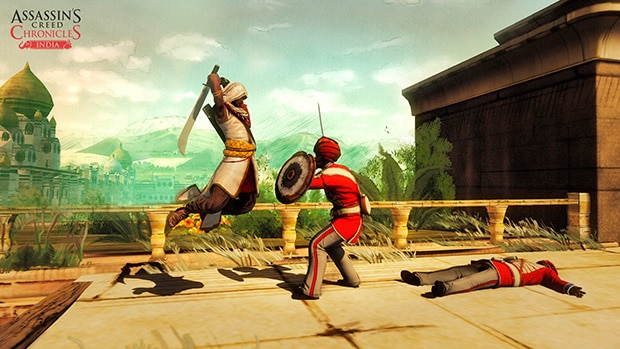 Not much is known about Assassin's Creed Chronicles: India, but the graphic novel was set in the 19th Century, when "a land of mysterious golden palaces and cursed treasure chambers held in the iron grip of British colonial rule." It described the protagonist as an assassin fighting "a lifelong foe who has subjugated Mir's land and people."
Check out the trailer for Assassin's Creed Chronicles below. The games will be available for download on PC, PS4 and Xbox One.