Sony has been showing PC gamers a lot of love lately by porting some of their most popular games on that platform. Sure, a lot of these ports come years later, but then again, better late than never we say – and joining games like God of War and Horizon Zero Dawn on PC is their 2018 hit Spider-Man.
Spider-Man was a big deal when it released on PS4 in 2018, since before that, the Batman Arkham series held the crown of best superhero videogame franchise. But with Spider-Man, developer Insomniac smashed it out of the ballpark with their rendition of everyone's favourite web slinger. That game along with all its DLC packs namely The Heist, Turf Wars, and Silver Lining is what has finally come to PC, and if you missed out on the game when it came out back in 2018, check out our review to see why it was such a big deal.
Sony's PC ports have also been increasing in quality sine Horizon Zero Dawn, and Spider-Man is their best one so far. The game ships with all the customisation options you can think of, and if you're lucky enough to own a beefy graphic card, you can enjoy this game in 4K at 60 frames with Ray Tracing – and ultra-wide monitor support. The game performs well even on lower end rigs – thanks to both AMD and NVidia's image boosting and upscaling tech in the form of FSR 2.0 and DLSS support. While Spider-Man is a game you'd ideally like to play with a controller, it plays just as well with a mouse and keyboard too.
Since this is of course the base game ported over, the same annoyances we had with it will apply to the remastered – namely the forced stealth segments and bloated open-world activities. While the activities thankfully are not compulsory, the forced stealth segments are a real downer after all the liberating open world action and traversal. But that's a small price to play to experience one of the better superhero games in recent times.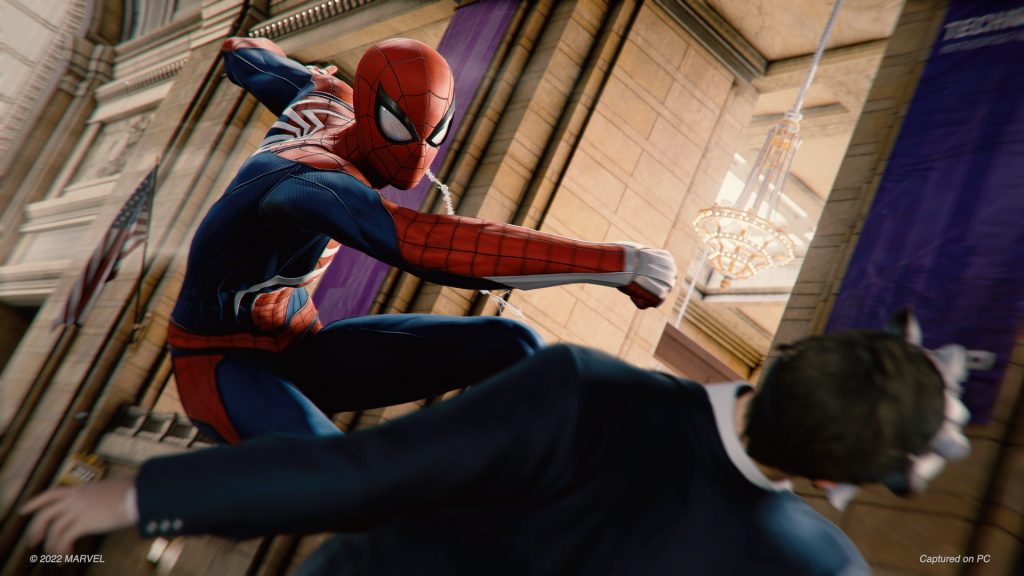 If you've played the base game at launch, you may not feel as compelled to return to New York because the game looks better now, but it's still the same game. That said, if you're a newcomer to Insomniac's take on the franchise, jump in blindly. You won't be disappointed.
System requirements:
MINIMUM:
OS: Windows 10 64-bit
Processor: Intel Core i3-4160, 3.6 GHz or AMD equivalent
Memory: 8 GB RAM
Graphics: NVIDIA GTX 950 or AMD Radeon RX 470
DirectX: Version 12
Storage: 75 GB available space
RECOMMENDED:
OS: Windows 10 64-bit
Processor: Intel Core i5-4670, 3.4 GHz or AMD Ryzen5 1600, 3.2 GHz
Memory: 16 GB RAM
Graphics: NVIDIA GTX 1060 6GB or AMD Radeon RX 580 8GB
DirectX: Version 12
Storage: 75 GB available space