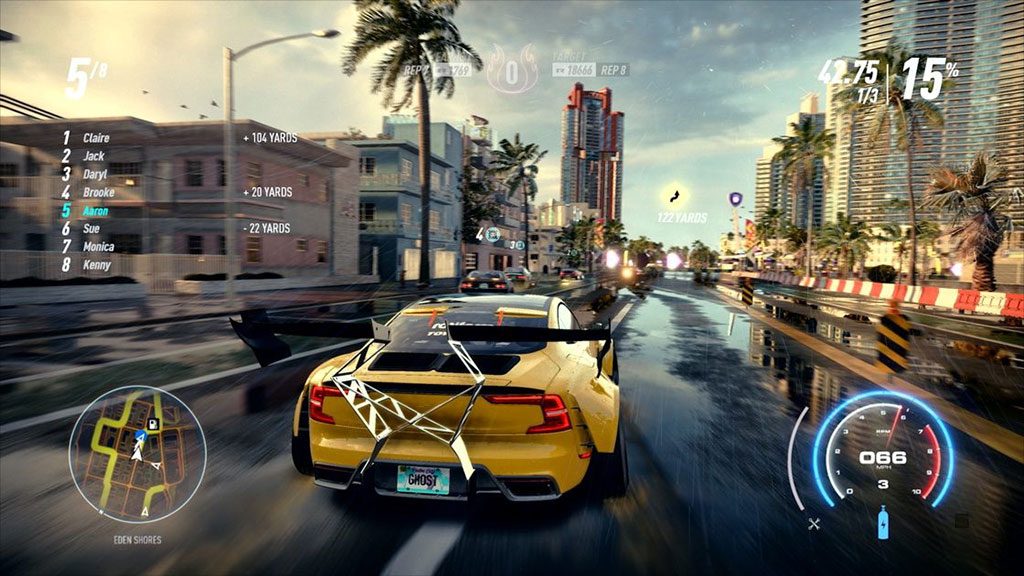 Ghost Games has just unveiled the entire car list for Need for Speed Heat in one post, a welcome departure from the drip feed of car announcements that most racing game developers love so much.
NFS Heat will feature 126 cars, including favourites from the likes of BMW, Ferrari, Mercedes, Lamborghini, McLaren and Porsche, as well as from racing game staples like Honda, Nissan, Ford, Chevrolet, and Volkswagen. Click here for the full list.
In a separate post on the game's official website, EA has also unveiled the entire list of Achievements and Tropies for the game. You can check out the list here.
In addition to this, pre-order customers also get additional special K.S Edition cars. Need for Speed Heat Standard Edition pre-orders get the K.S Edition Mitsubishi Evolution X, while those who pre-order the Need for Speed Heat Deluxe Edition get K.S. Edition BMW i8 Coupe, Mercedes C63 AMG Coupe and Chevrolet Corvette Grand Sport, in addition to the Lancer.
Ghost Games unveiled the first gameplay of Need for Speed Heat at Gamescom this week. You can check out that video below.
The video showcases NFS Heat's sanctioned day time races as well as illegal night time action, including the way the behaviour of cops varies with the time of day. A chunk of the trailer also focusses on both car and character customisation.
To encourage players to express themselves through customisation, EA also unveiled NFS Heat Studio, a mobile app that lets users customise their cars on their smartphones and have them ready to go when the game launches. The app is already available on Android globally, but at the time of writing, the iOS version wasn't available on the Indian app store.
Need for Speed Heat is set for release on November 8 for PC, PS4 and Xbox One.