Bethesda has just announced a new add-on for The Elder Scrolls V: Skyrim called Hearthfire. In it, players will get to build the house they've always wanted using raw materials found in and around Skyrim. Once your dream house is up and running, you can then hang up those adventuring boots, move in with the wife, and adopt kids. If that's your kind of thing.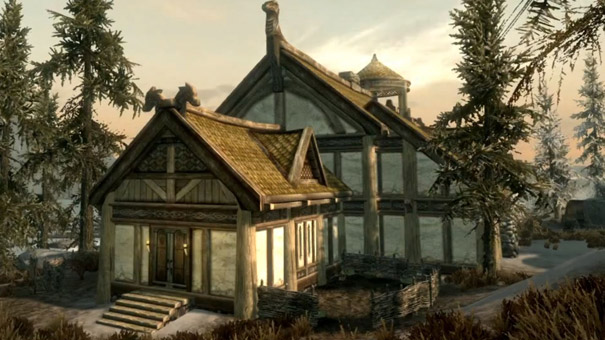 As always,  Hearthfire will be a timed exclusive on Xbox Live after which it will probably be available for the PS3 and PC.
Hearthfire will be available on 4th September 2012 on Xbox Live for 400 MS points, but if Dawnguard is anything to go buy, Indian Xbox Live users will probably have to wait a little longer.