FIFA 16 will be the first in the franchise's 20-plus-year history to represent women's football.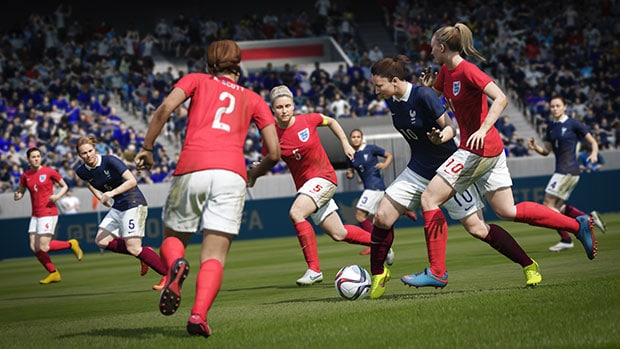 EA has released the debut trailer for FIFA 16 and it's dedicated to the introduction of women's national teams into the franchise.
The game will feature 12 women's national teams – Australia, Brazil, Canada, China PR, England, France, Germany, Italy, Mexico, Spain, Sweden, and USA.
However, women's teams will only be available in FIFA 16's Match Day, Offline Tournament Mode, and Online Friendlies modes.
The trailer also reveals the game's release date – 25th September. While the trailer only makes mention of Xbox One and Xbox 360 platforms, the game should also arrive on PS4, PS3 and PC.
Here's your first glimpse of FIFA 16.