Blizzard's competitive card-collecting game, Hearthstone's first major expansion for the year, titled The Witchwood is now live on all platforms. Coinciding with the start of a new calendar year for Hearthstone, the latest update will also put final touch-ups in place for the Year of the Raven.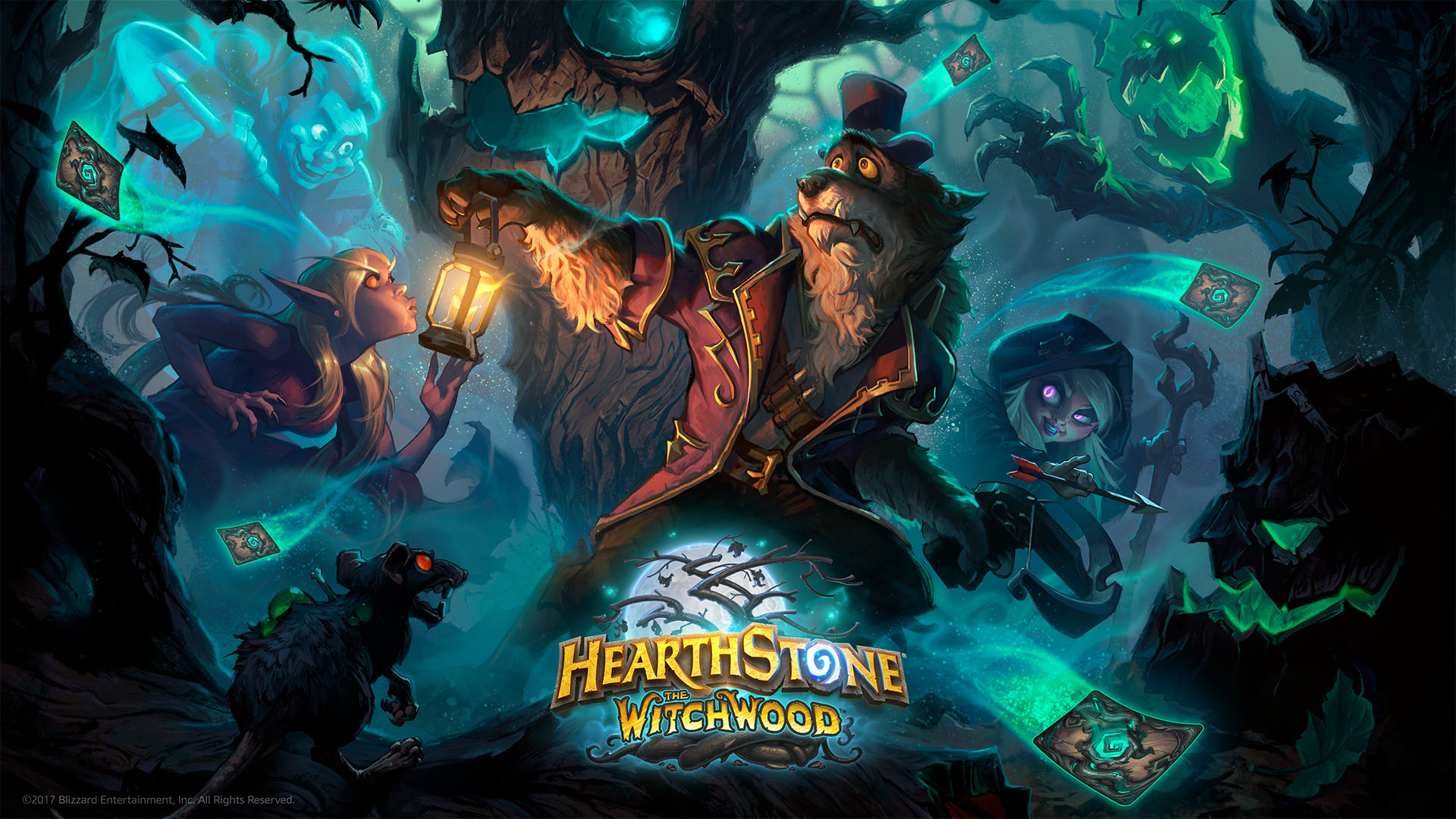 Hearthstone players will get access to the following content through card packs for the expansion,
135 new cards
New keywords: Rush and Echo
Even and Odd decks: Build a deck with Genn Greymane or Baku the Mooneater to boost your Hero Power, but you'll only be able to use even- or odd-cost cards
Once The Witchwood is open, log in to claim three card packs and a random legendary card from the new expansion, for free
Monster Hunt, a new challenging free single-player mode will be available in two week's time
The Year of the Raven will commence alongside the release The Witchwood. The following changes will be implemented,
When the new year arrives, Standard decks can be created with the following sets:
Basic
Classic
Journey to Un'Goro
Knights of the Frozen Throne
Kobolds & Catacombs
The Witchwood
The following sets will become exclusive to Wild:
Whispers of the Old Gods
One Night in Karazhan
Mean Streets of Gadgetzan
The following cards will go to Hall of Fame and will become exclusive to Wild:
Iceblock
Coldlight Oracle
Molten Giant
Once the Year of the Raven begins, you will receive the full Arcane Dust value of these cards without needing to disenchant them (up the maximum number that can be used in a deck).
Lunara: New Druid Hero — Earn Lunara by winning 10 Standard Ranked or Casual games after the new Year of the Raven arrives!
The following changes are also being implemented in the patch:
Daily Quest Updates
All quests that previously awarded 40 gold will now award 50 gold.
Most Daily Quests are now easier to complete.
Note: Quests acquired prior to this patch will keep old requirements and rewards.
Friendly Challenge Deck Sharing
Now you can share your decks with friends during a Friendly Challenge!
This feature isn't available for Tavern Brawl or Fireside Brawl.
Noblegarden is Coming
We've begun preparing the Tavern for an egg-cellent event coming in Spring.
Added the following card backs:
Raise the Roof – Acquired from winning five games in Ranked Play, April 2018
Monster Hunter –  Acquired from completing the Monster Hunt with all four heroes and defeating the evil in The Witchwood.
Lunara's Garden – Acquired from winning five games in Ranked Play, May 2018
Arena Updates
Moderately reduced the appearance rates of below average cards.
Humongous Razorleaf and Ancient Watcher will no longer appear in Arena drafts.
Here is the full list of bug fixes and gameplay improvements. Hearthstone is free to play and available on iOS, Android, Windows and macOS platforms. The Witchwood content expansion is now live. Check out its release trailer.