Sleeping Dogs is about to get some story-driven, spooky DLC titled Nightmare in North Point by 30th October, just in time for Halloween. Like Rockstar did with Undead Nightmare, developer United Front has based this DLC on zombie fiction and other terrifying monstrosities from Chinese mythology.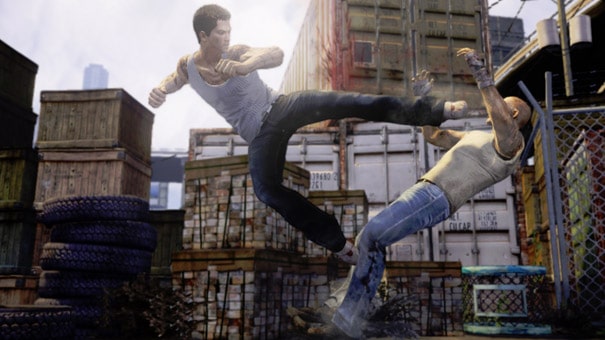 The Verge got to check out a demo at the New York Comic Con and here's what they saw,
Nightmare in North Point tells the story of a gang member whom the Triad tortured and killed; here, he comes back to life with an army of the undead, and it's up to protagonist Wei Shen to take care of the threat. The developers presented a live demo of Nightmare in North Point in which Shen took on possessed members of the 18K Triad gang. Their eyes glow blue, and when they're killed, they disappear into the ground in a flash of green light. It's a good thing he now has lightning fists courtesy of some magical tea from an earlier mission. Shen also has to contend with Jiang Shi — Chinese vampires. For them, he has a peach wood sword. According to Chinese lore, such blades were used in Taoist exorcisms.
No price has been announced for the DLC so far but it seems Nightmare in North Point will offer players a significant amount of gameplay. If you haven't picked the game up yet, shame on you. It's one of the most awesome games of 2012 yet.