Nvidia has revealed its latest flagship 9 series graphics card – the GTX 980 Ti.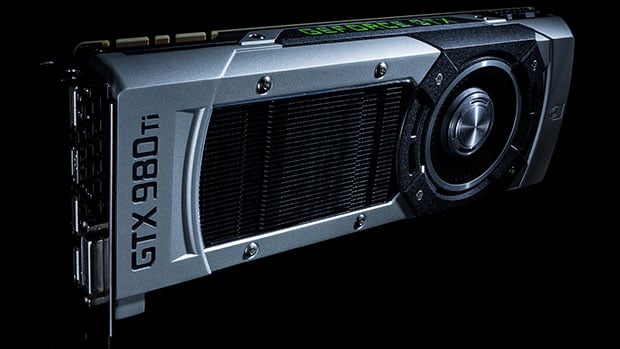 The 980 Ti is an upgrade over the previous flagship 9 series card – the GTX 980, and is expected to hit India within the coming days.
The new GPU is equipped for 4K gaming and virtual reality, Nvidia says, and will feature 6 GB of VRAM as standard, up from 4 GB in previous 9 series cards.
Nvidia launched the GTX 980 in India last September, with prices starting at Rs 46,000. The company hasn't revealed the official launch date and suggested price for the GTX 980 Ti in India, but one of its partners has.
Zotac will launch its range of GTX 980 Ti graphics cards in India on 6th June. It will offer five cards with this GPU – GTX 980 Ti, GTX 980 Ti AMP!, GTX 980 Ti AMP! Omega, GTX 980 Ti AMP! Extreme, and GTX 980 Ti ArcticStorm. Prices will range from Rs 55,249 to Rs 69,999.