The European Playstation Blog has revealed its initial line-up of budget-priced first and third party PS3 games that form the PS3 Essentials range.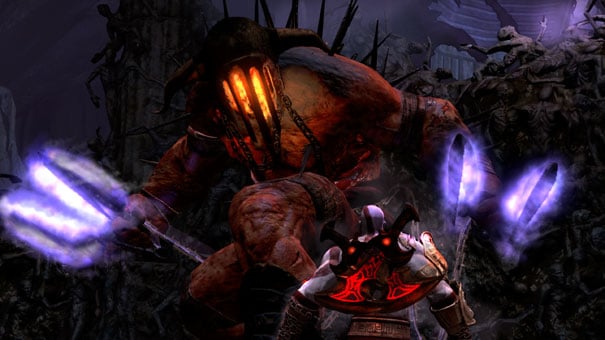 God of War 3
The line-up includes 40 titles in total, including God of War 3, LittleBigPlanet, Uncharted: Drake's Fortune, three Assassin's Creed titles, Deus Ex: Human Revolution, Prince of Persia (2008 and Forgotten Sands), and Tekken 6, just to name a few. The range will constantly be updated with new titles over time.
The Essentials range will feature unique packaging (hopefully better than the PSP Essentials). The game will be priced at 20 Euros in Europe, with some of them available for download via PSN for 15 Euros.
We estimate that the PS3 Essentials will go for anywhere from Rs 1,000 to Rs 1,200 at retail in India. We should have a confirmation on pricing and availability from Sony India soon.
In the meantime, here's the complete list of PS3 Essentials (* indicates Playstation Store availability):
Assassin's Creed*
Assassin's Creed II*
Assassin's Creed Brotherhood*
Brothers In Arms: Hell's Highway
Call of Juarez: Bound in Blood*
DanceStar Party!
Darksiders *
Deus Ex: Human Revolution*
Driver: San Francisco*
Eyepet & Friends
Far Cry 2*
God of War 3
Heavenly Sword
Homefront: Ultimate Edition*
Infamous*
James Cameron's Avatar: The Game*
Just Cause 2*
LittleBigPlanet*
MAG*
Medieval Moves*
Modnation Racers*
Motorstorm
Move Fitness*
Prince of Persia: The Forgotten Sands*
Prince of Persia*
Ratchet & Clank: Tools of Destruction
Resistance: Fall of Man
Sega Mega Drive: Ultimate Collection
Sniper: Ghost Warrior
Sonic Unleashed
Sports Champions*
Start The Party!
Tekken 6
The Fight*
Tom Clancy's Ghost Recon: Advanced Warfighter 2*
Tom Clancy's H.A.W.X
Tom Clancy's Rainbow Six: Vegas 2*
Tomb Raider: Underworld*
Uncharted: Drake's Fortune*
Virtua Fighter 5