Trials Fusion is out now for consoles digitally, but only the PS4 version will hit stores in India.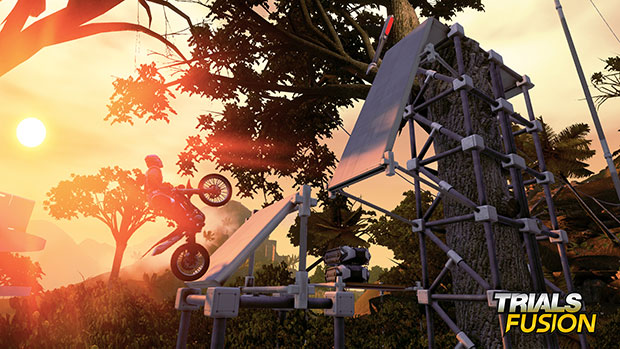 The PS4 version will be priced Rs 3,340 and will include the season pass, which will grant the player a bunch of post-release DLC, which you can read more about here.
If you decide to buy the game digitally, for either PC, Xbox 360, PS4 or Xbox One (it's not coming to PS3), you can also get the game without the season pass for $19.99.
The PC version of Trials Fusion has been delayed to 24th April. We've been playing the beta extensively, and you can check out a couple of our favourite tracks on the IVG Youtube channel. We'll keep adding more post-release. Here's one now, called Fusion Factory.