Note: This review pertains only to the second episode of Cognition: An Erica Reed Thriller. For a more detailed overview of Cognition and review of the first episode, click here.
The Wise Monkey is the second episode in the Cognition series, and it picks up dramatically from where The Hangman signed off. Erica's colleague and friend, Jared Sullivan aka Sully, gets kidnapped during his investigation of a seemingly straight-forward serial killer case, which he'd code-named The Wise Monkey. It turns out that he has been kidnapped by none other than the Wise Monkey (herself?).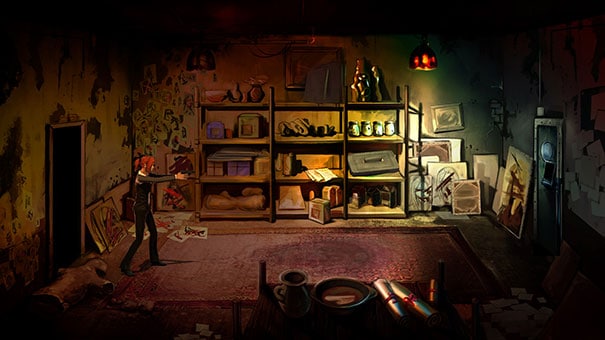 Inevitably, Erica is assigned the Wise Monkey case and starts hunting for clues to track down the serial killer and, more importantly, save Sully. Cognition's puzzle elements seem to have hit the mark with this episode, as little to no information is served directly, making you squeeze your brain cells and observation skills to earn your penny. Otherwise, the environments and gameplay elements have largely remained the same from the previous episode. Erica learns just the one new ability in this episode – Synergy, using which she can extract memories from two or more objects that were present at the scene during the event occurred.
After all the challenge it poses, the episode ends abruptly without even the Wise Monkey case being solved.
Although the gameplay holds up decently, the plot seems to take one too many twists, and things get more and more 'Ha! I saw this coming a mile away!' as the episode progresses. Surprisingly, the plot seems to link up with all of the happenings from the previous episode thanks to the oracle, albeit not in the smoothest manner. What's worse is that after all the challenge it poses, the episode ends abruptly without even the Wise Monkey case being solved. You know something's wrong when a game – an episode in this case – fails to even do justice to its name.
Conclusion
All said and done, The Wise Monkey is still a reasonably entertaining episode. If you're already invested in the Cognition series and its plot, getting this episode is a no-brainer. However, if you've been on the fence so far, there isn't much here to sway you in the game's direction.