When FromSoftware's Demon's Souls released in the West by Atlus, not many were prepared for it and the game remains a cult classic and one that is still stuck on just the PS3 with no PS4 port in sight. The spiritual successor to that, Dark Souls on the other hand has seen releases on PS3, Xbox 360, and then PC and is a huge success for both Bandai Namco Entertainment and FromSoftware. The critically acclaimed action RPG is now back on modern consoles with a remaster that has been handled by the fine folk at QLOC who also brought Dark Souls II: Scholar of the First Sin to PS4 and Xbox One. To say the original is an influential game would be a huge understatement. While my initial impressions were positive, I've been playing Dark Souls on Xbox One through Backward Compatibility, Xbox One through the remaster, and PS4 Pro with this release to be more and more impressed with how well this looks and runs on both consoles.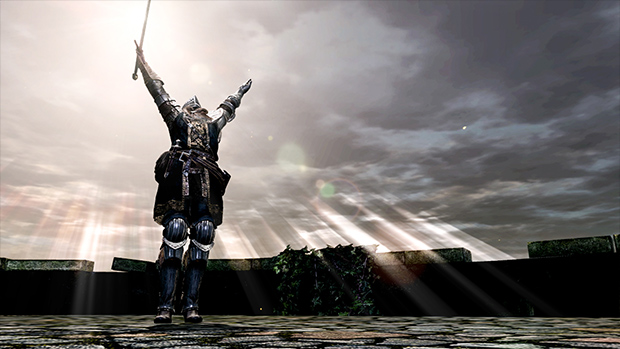 This generation isn't a stranger to remasters, ports, and remakes. We've seen some better ones like the PS4 release of Shadow of the Colossus and some not so great ones like the Sleeping Dogs current generation release. On the PC side of things, many players resorted to a fan mod to sort out various issues in Dark Souls: Prepare to Die Edition but the end result was still not as good as it should be. On PS3 and Xbox 360, the game was notoriously poor performing in certain areas like Blighttown. This remaster aims to fix a lot of issues and on the console side of things, it is fantastic.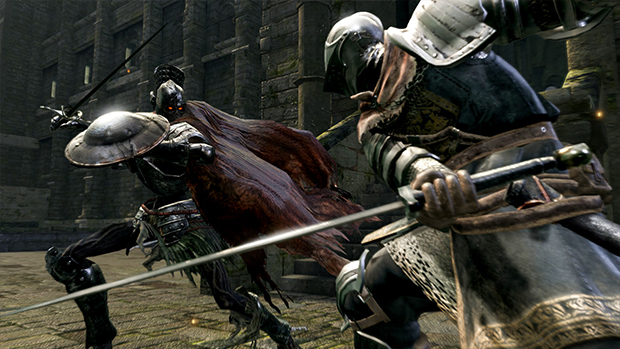 Visually, on the base consoles, Dark Souls: Remastered runs at 1080p and 60fps. This applies to Blighttown as well which is a remarkable upgrade over the terrible experience on last generation hardware. On the PS4 Pro, it runs at 1800p which is upscaled to 4K (2160p) at the same 60fps frame rate. Having played through various areas across both consoles and even the original release on Xbox One through backward compatibility has been quite something. The jump in image quality is massive across the board and the lighting looks great. There are some low resolution textures and assets that sadly remind you that this is a last generation game after all.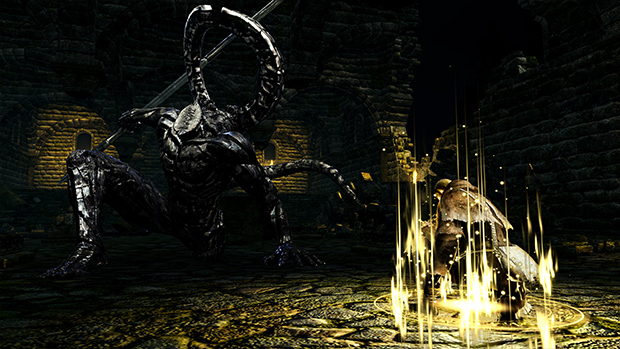 If you are expecting any gameplay improvements here, you will be disappointed. There are quality of life upgrades but the extent to changes for offline play ends there. For online, there are now dedicated servers and the multiplayer is akin to the Dark Souls III implementation with passwords. You can summon and join games quickly and this is a welcome improvement over the original multiplayer experience.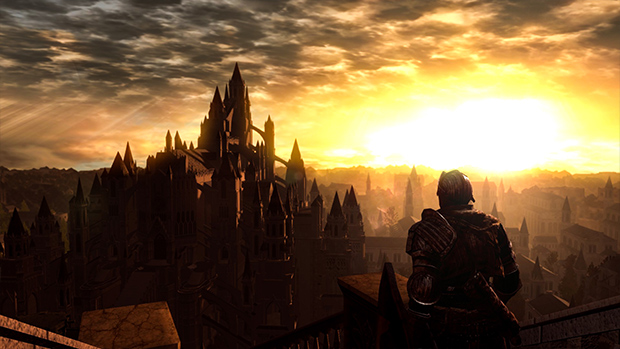 While this is a true to the original vision for the most part remaster, Bandai Namco Entertainment and FromSoftware should have done a little more for returning fans. Remasters often add galleries of music and concept art. This would have been a nice touch for the overall package. On the PC side of things, you can upgrade for half price if you owned the original release and while that would have been an easy recommendation, until they fix the hacker problem for PC online, I cannot recommend the PC version for the full experience with online right now. If you're ok playing offline, the PC port is great and well worth the asking price. It even ran without issues on a gaming laptop from a few years ago.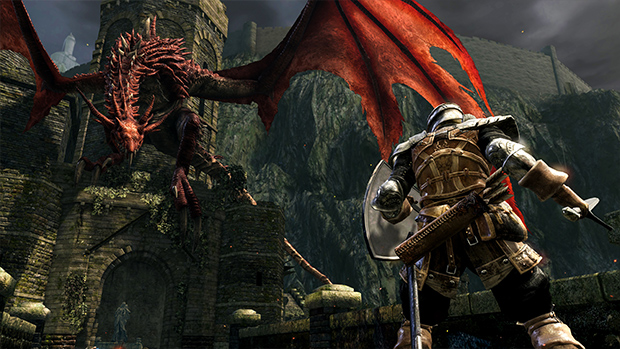 Dark Souls: Remastered is the best version of a super influential game that gave rise to its own sub-genre in gaming. If you've never played it before, the low asking price and active online on consoles is a good enough reason to jump in. If you've played it before, there isn't anything on the content side that you missed (unless you didn't play the DLC) but the overall experience is multitudes better in every way than the original release of Dark Souls. I look forward to checking out the Nintendo Switch version when it releases in the near future.