During Thursday night's Ubisoft Forward event, the publisher saved the best for last. It had promised a new game beforehand, the that new game is Riders Republic, a multi-discipline, online multiplayer extreme sports game.
Developed by Ubisoft Annecy, the studio that previously brought us Steep, Riders Republic throws in a bunch of different extreme sports. This includes bike freestyle, bike racing, ski freestyle, ski racing, wingsuit, rocket wingsuit, and snowboard. The game will be set in a diverse open-world based on the national forests of the US.
As we mentioned, this is a massively multiplayer online game, and it will support up to 50 players on screen at a time (on next-gen consoles). But while the game is intended to be a social, multiplayer experience, it will also include content that can be played solo.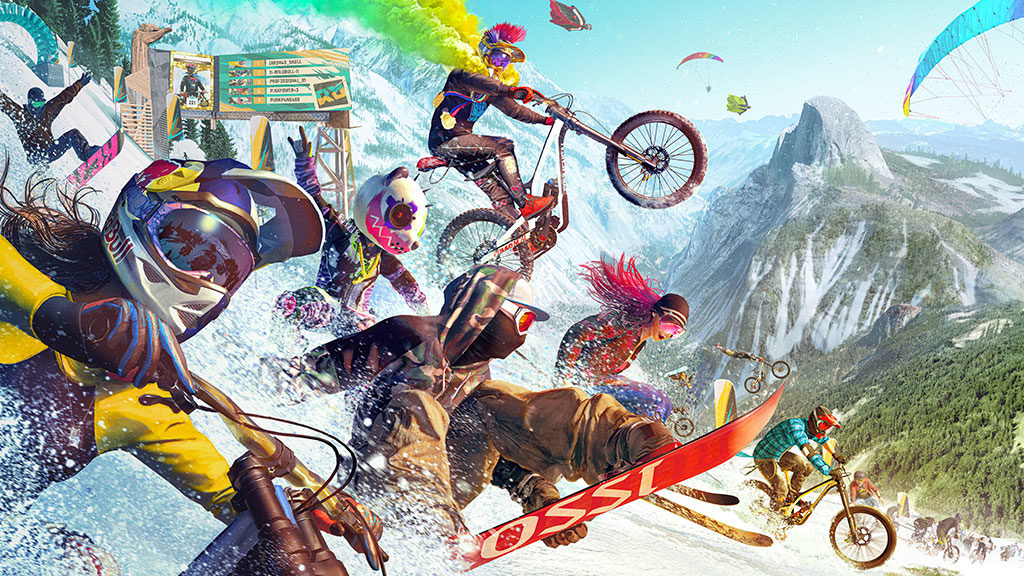 Some of the game types include:
Competitive races and trick challenges: playable in PvP / Co-op / Solo
Mass Starts: frantic 50+ player races where nothing is off limits
Community Jams: Wild 50+ player events which randomly pop up on the map
Multiplayer arenas: 6×6 team PvP matchups
Online Cups: for the very best only, make your way up the leaderboard
Riders Republic is scheduled for release on February 25, 2021 for PS5, PS4, Xbox Series X, Xbox One and PC. Check out a deep dive into the game below.