Apple recently filed a patent for a controller that appeared online today according to Gamerevolution. This prototype device bears a striking similarity to the PS3's controller, the Dualshock 3 and apparently is a "schematic of a video game controller" for iOS devices as well as a video game system. This controller would then be compatible with iPhones, iPads and Apple TVs making gaming on those devices a far better experience. I personally would buy such a controller in a heartbeat because my biggest gripe with iPhone/iPad games is the terrible touch-screen controls that make most action games an utter chore.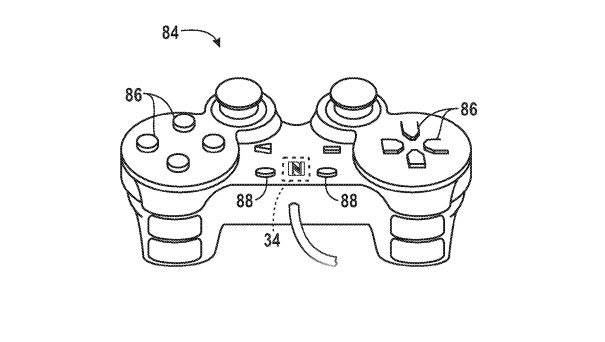 Now as far as the whole "video game system" goes, no one knows what Apple has in the pipelines but it could very well be a new console or an Apple TV that can become a console with a few tweaks/upgrades. Since Apple has been dominating the whole handheld gaming scenario recently, it wouldn't be too surprising to see them step into the console market.
Of course like MCV observes, this design could just be a placeholder as patents more often than not end up looking different when released.