Assassin's Creed is returning after a two year hiatus and the latest installment – Assassin's Creed: Origins – is now up for pre-order in India.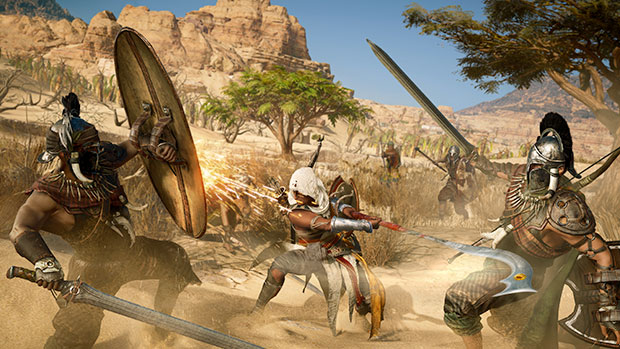 You can pick up the Standard Edition of the game for Rs 3,599 or the Deluxe Edition for Rs 3,799 on either PS4 or Xbox One.
The physical Deluxe Edition includes:
The Game
World Map: A printed copy of the game world's map in an hand-drawn impression
The Game's Official Soundtrack
Deluxe Edition box artwork
All Digital Deluxe exclusive content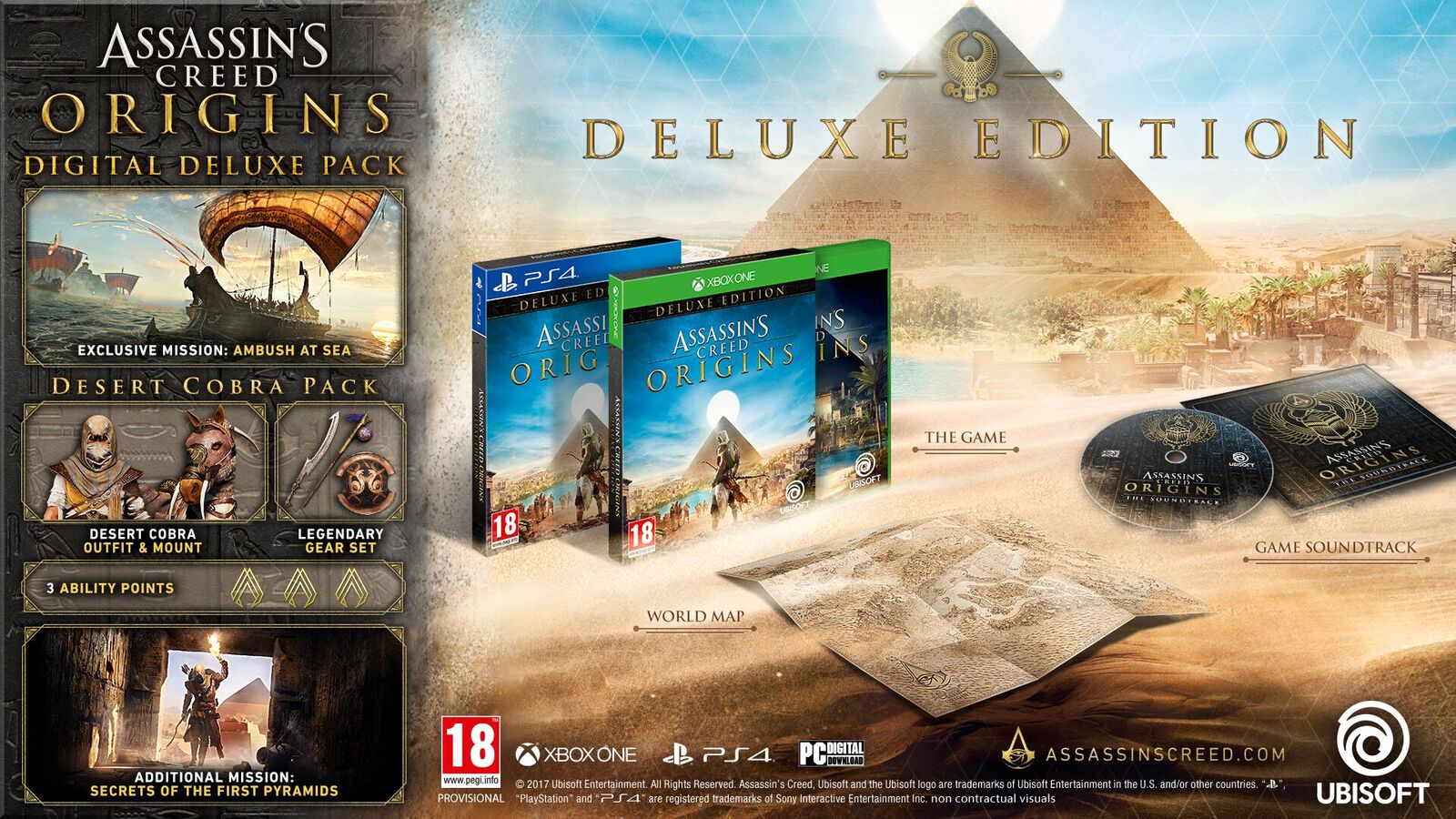 If you are more of the digital denizen you can pick up the Digital Deluxe pack, which will give you access to:
The Game
Exclusive in-game content; Ambush at Sea mission
Additional in-game mission; Secrets of the first Pyramids
The Desert Cobra Outfit and Fangs

Slither through the sand and strike as fast as desert cobra in this Outfit
Find your trusty steed, Fangs with his terrifying war mask which strikes fear into the enemy's heart

Eye of Apep
Snakes on a Shield

A legendary piece of gear to protect you from your foes

The Fang
Apart from this you get three additional ability points to enhance Bayek's lethality at the start of the game
Assassin's Creed: Origins is slated to launch on the October 27 for PC (digital only), PS4 and Xbox One. The game is up for pre-order on Games The Shop and Flipart, among others.