Ubisoft today announced Assassin's Creed: Unity, which will be set in 18th century Paris during the French Revolution.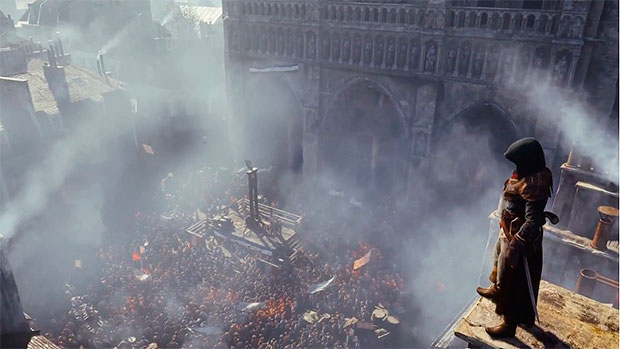 Interestingly, Unity is not a numbered release, leading us to believe that Assassin's Creed 4: Black Flag's Edward Kenway will once again be the protagonist, much like Ezio was in Brotherhood and Revelations, which followed Assassin's Creed 2. Black Flag was also set in the same century as Unity.
Assassin's Creed: Unity is set for a 'Holiday 2014' (expect November as always) release on PC, PS4 and Xbox One, making it the first mainline Assassin's Creed game to not release on PS3 and Xbox 360.
Ubisoft has released a tease trailer for the game, which doesn't show any gameplay, but gives you a taste of what the game world will look like.