Two figurines based on the upcoming Assassin's Creed: Unity will be sold in India, E-xpress Interactive announced.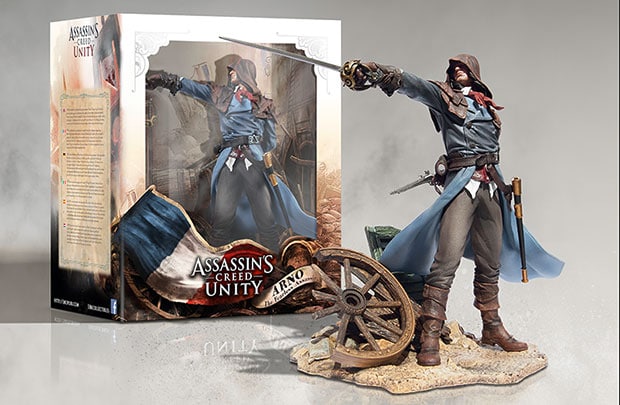 E-xpress is Ubisoft's distributor in India and with the release of the two figurines, expands its portfolio beyond the games themselves and into merchandise.
The two figurines are "Arno The Fearless Assassin" (above) and "Elise the Fiery Templar" (below), two characters from the upcoming game.
Both figurines are 24 cm in height, and come with bonus digital content for use within the game. The Arno figurine comes with 'The Fearless Assassin's outfit' DLC, while the Elise figurine includes 'Arno's Duelling Pistol' and 'Arno's French Rapier' DLC.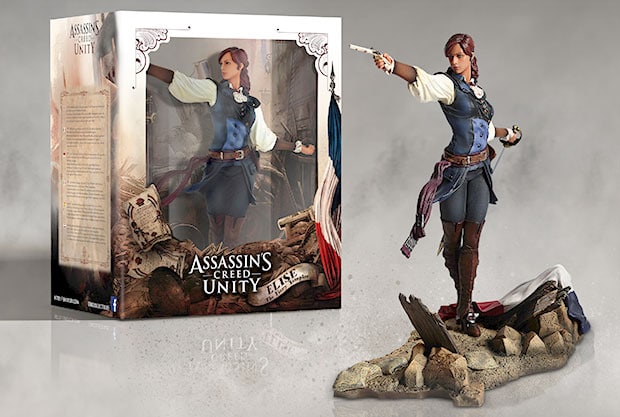 The figurines will be available for Rs 3,999 each via Games the Shop. They are currently available for pre-order at Games the Shop's retail stores.
Assassin's Creed: Unity releases on 11th November for PC, PS4 and Xbox One and is up for preorder at Amazon.in.