In case you aren't enjoying the claustrophobic confines of the Close Quarter map pack, here's some primo vehicular action courtesy Armored Kill, the next big map pack for Battlefield 3. Armored Kill will primarily concentrate on vehicular action with a vengeance, featuring "5 new drivable vehicles, including mobile artillery, tanks and ATV's complete with over 20 vehicle specific unlocks".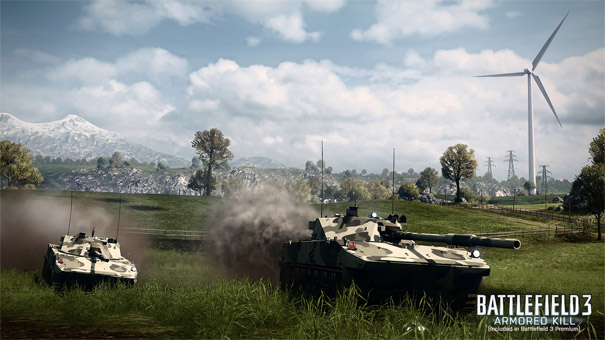 This map pack also introduces a new game mode called Tank Superiority,  where metallic behemoths from each team will duke it out on the battlefield to control certain areas of the map. If that wasn't enough, you even get the biggest map in Battlefield 3 history – Bandar Desert, to drive/fly around in.
Armored Kill releases for the Xbox 360, PS3 and PC this September. Premium members will receive access to this map pack two weeks earlier.