No one likes slogan contests. They're lazy and tacky and entries usually end up reading like a whole lot of ass kissing. So we thought long and hard about our Bioshock Infinite contest, and finally decided what it would be.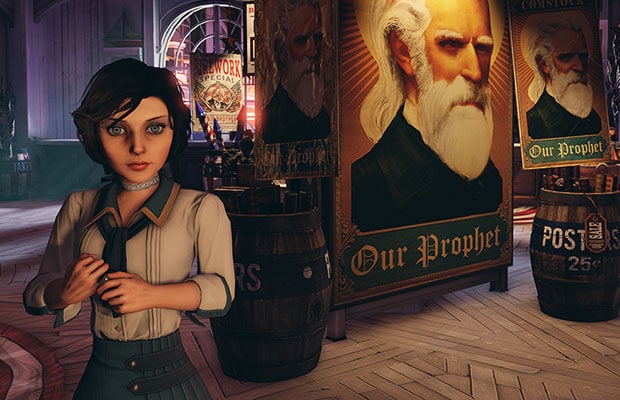 It's a slogan contest.
But it's different. We want you to tell us why you love Bioshock, but in the interest of not making entries sound like poems and love letters, we don't care about how genuine you are. We'll be judging entries based on how hilarious they are.
So you don't even really have to love Bioshock to enter this contest. Just think of a funny answer that's in some way related to Bioshock and that's good enough.
We've got a PS3 copy of Bioshock Infinite to give away as well as Bioshock Infinite- Bioshock (first game) PC game combo. We're also throwing in some Bioshock Infinite posters for good measure.
Simply head over to this thread at the IVG forums and post your entry. You can submit as many as you'd like. Just remember to start with "I love Bioshock because…"
Bioshock Infinite is out today (and it's been getting some impressive reviews) so we won't drag this contest on for too long. Last date for entries is 30th March.
Check out our Bioshock Infinite game page for more on the game.