Have you ever wanted a PlayStation Vita but felt it was way too expensive for a handheld console? Well now you can purchase select PlayStation 3 games, close your eyes, pray real hard and win a PlayStation Vita.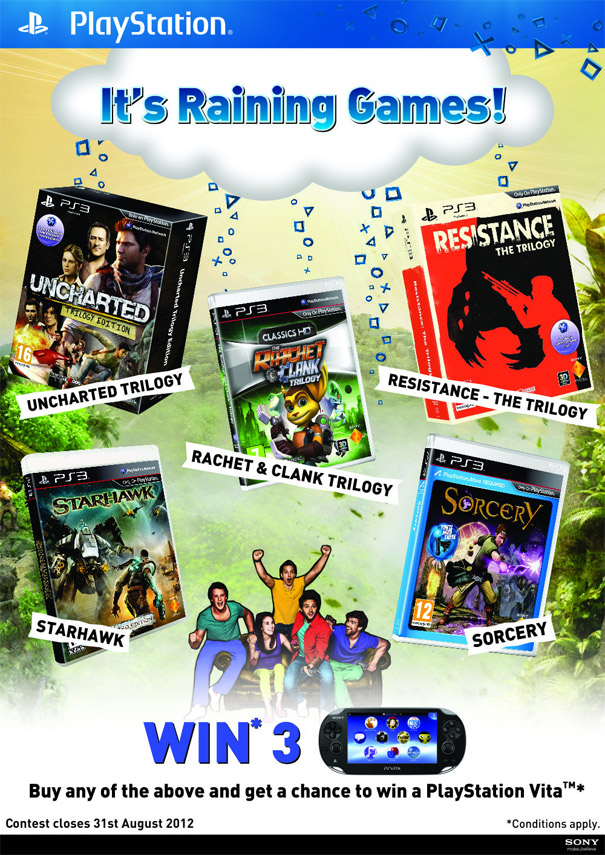 Sony PlayStation India has launched a new initiative today by which three customers stand to win a PlayStation Vita upon purchase of the following games:
Starhawk
Sorcery
Resistance Trilogy
Uncharted Trilogy
Rachet & Clank Trilogy
This offer is valid across both physical as well as online purchases, but hurry; offer ends 31st August.