Season 6 for Call of Duty: Modern Warfare is now live across the Xbox One, PS4 and PC.
This season brings with it the usual amount of content in the form of new maps, weapons, operators and more. Here's a quick rundown of some of this season's highlights:
Warzone:
Move around the map fast thanks to an all new underground metro system.
Will receive a limited time night mode.
Will get a Halloween mode called Hunting in Verdanks that may or may not contain zombies as well.
Multiplayer content:
Two new maps for multiplayer – Mialstor Tank Factory and Broadcast (Call of Duty: Modern Warfare remake)
New Gunfight map – Station
New Groundwar map – Verdansk Riverside
New weapons:
SP-R 208 sniper
AS VAL assault rifle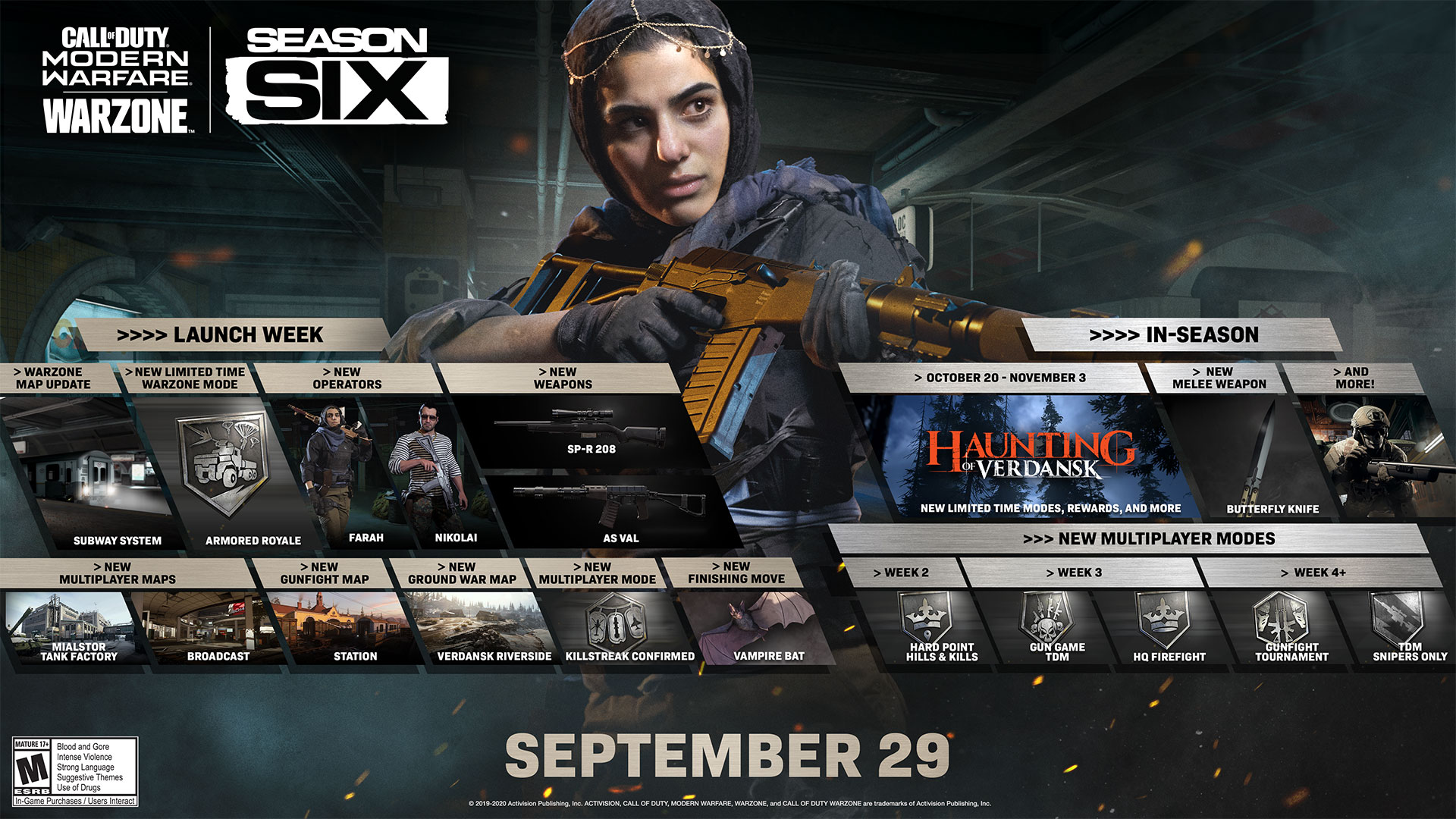 The game will also receive new multiplayer modes for certain weeks. In addition to this, Season 6 will contain a Battle Pass that brings with it new operator skins, new weapon and vehicle skins as well as more cosmetic stuff. While the Battle Pass is not free, all the above mentioned content is.
The new season for Call of Duty: Modern Warfare is live across all platforms and will end in 55 days. This could very well be the game's last Season before Call of Duty: Cold War launches November 15,2020.