Bungie's upcoming online shooter Destiny will be sold exclusively by Amazon in India.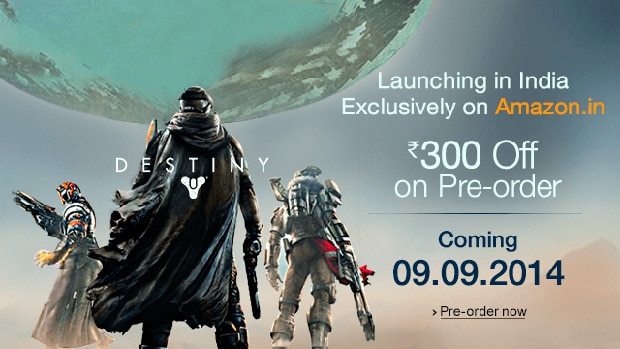 The announcement comes only a day after Microsoft announced an exclusive tie-up with the retailer, which will see all Xbox hardware, accessories, subscriptions and first-party games sold exclusively on Amazon.
Destiny was previously available for preorder across several retailers, but both Flipkart and Snapdeal stopped taking preorders a few days ago and cancelled orders that had already been received, seemingly in light of this exclusive arrangement with Amazon.
Destiny is available for preorder now, priced Rs 4,299 on PS4 and Xbox One and Rs 3,999 on PS3 and Xbox 360. The 'Vanguard Armory' DLC will be offered as a preorder bonus. The game is scheduled for release on 9th September.
In the interest of full disclosure: Amazon India is an advertiser on IVG.