Games The Shop has listed the Collector's Edition for Deus Ex: Mankind Divided along with a price for release in India.
There will also be a SteelBook Edition of the game for all three platforms that costs Rs 500 more than the standard edition on consoles and Rs 1,000 more on PC.
The collector's edition is priced at Rs 9,999 on PlayStation 4 and Xbox One, and Rs 8,999 on PC. It includes a statue of Adam Jensen and more.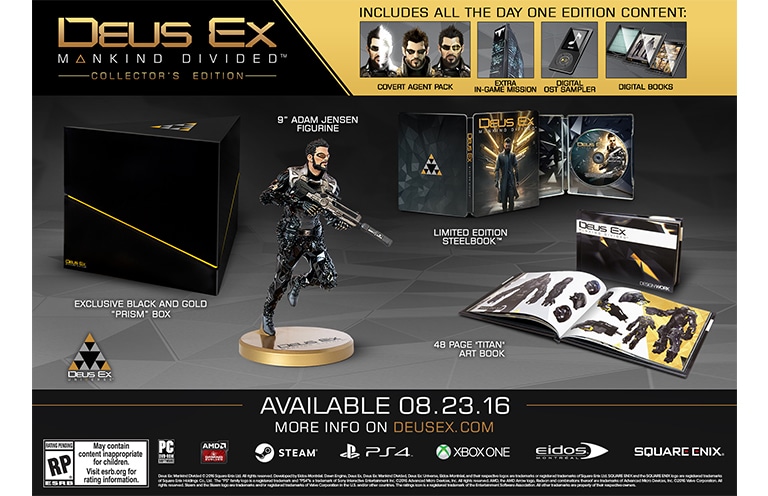 All editions of Deus Ex: Mankind Divided can be pre-ordered at Games The Shop.