Bethesda began its first ever E3 showcase with a bang, revealing Doom with an explosive gameplay demo.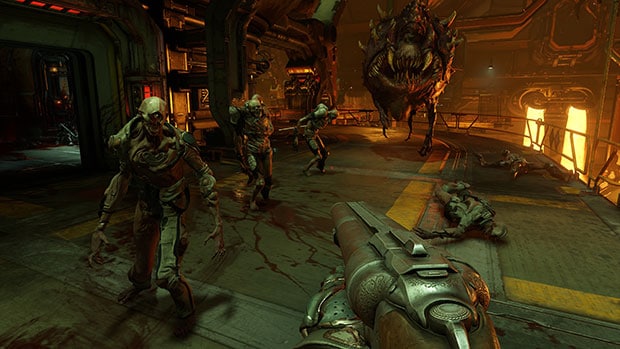 The reboot is staying true to the franchise, with fast movement, lots of big powerful weapons, and plenty of demons to shoot in the face, rip apart with your bare hands, and cut in half with a chainsaw.
There was also a brief glimpse at Doom's arena-styled multiplayer mode, which executive producer Marty Stratton described as a mix of Doom and Quake. The multiplayer will also feature power-ups, including the ability to turn into the one of the game's many demons.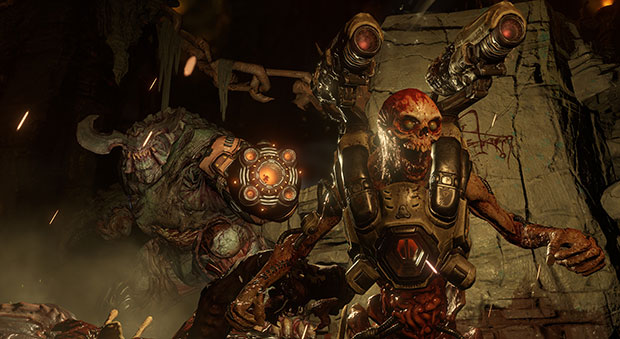 Also revealed was Doom SnapMap, a comprehensive user creation suite that lets players create maps and entire game modes – co-op and multiplayer – by snapping together objects and level elements. Creators will then be able to share them with the world, with players able to rate and upvote/downvote them.
Doom is set for release in spring of 2016 for PC, PS4 and Xbox One. Check out the E3 trailer below.