Sony debuted several new games for PS4 at its Gamescom 2014 press conference, while the PS Vita was a complete no-show.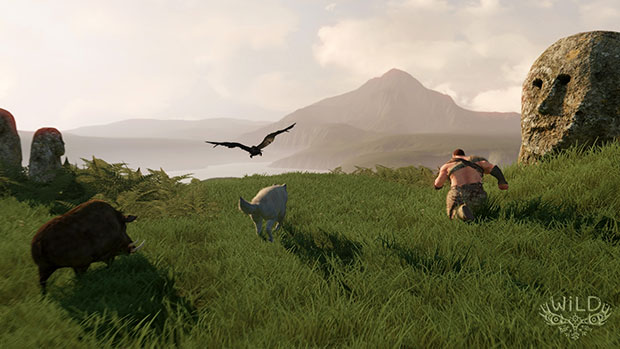 Michel Ancel's open-world, exploration game, Wild
Also, for those anticipating any price cut announcements, there were none to be had for either PlayStation platform, although the PlayStation TV (video) has been announced for November release in PAL territories, which includes India, at a price of 99 Euros.
One of the more surprising game announcements was Wild (trailer), an open-world exploration game from Wild Sheep Games, a new studio founded by Michel Ancel of Rayman fame. The game will be exclusive to PS4.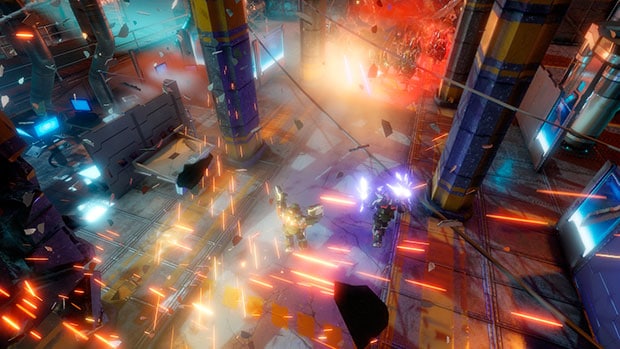 Housemarque's co-op twin-stick shooter Alienation
Also exclusive to PS4 will be Resogun developer Housemarque's next game, a super chaotic twin-stick shooter called Alienation (trailer). Think Dead Nation dialled up to 11.
Three previously announced PS4 exclusives – The Vanishing of Ethan Carter (trailer), Rime (trailer) and Until Dawn (trailer), also got their time in the spotlight. Until Dawn appears to have been completely reworked into an Evil Dead-styled survival game, where player choices lead to branching story lines that will decide the fates of the game's eight characters.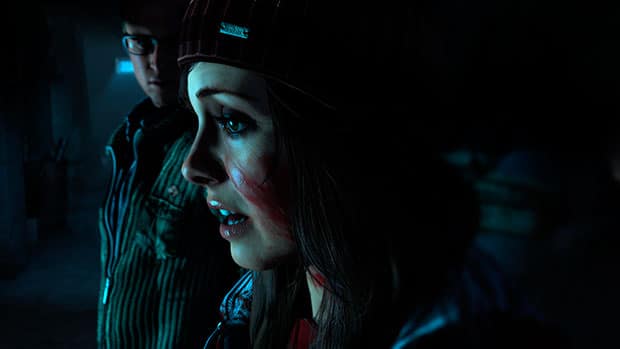 Until Dawn, a survival game where the fate of eight people rests on the player's decisions
PixelJunk creator Q Games' Dylan Cuthbert also took to the stage to announce the Japanese studio's new PS4 exclusive game. The Tomorrow Children (trailer) appears to be a world-building game, but you're better off reading Cuthbert's description of it on the PlayStation Blog.
Ninja Theory, creator of Heavenly Sword and more recently the developer behind the Devil May Cry reboot, also revealed its new game, Hellblade (trailer). While this is not a PS4 exclusive, it will make its console debut there as a digital release. In Ninja Theory's own words, Hellblade will focus on "ninja-class combat, strong character stories and a unique art vision".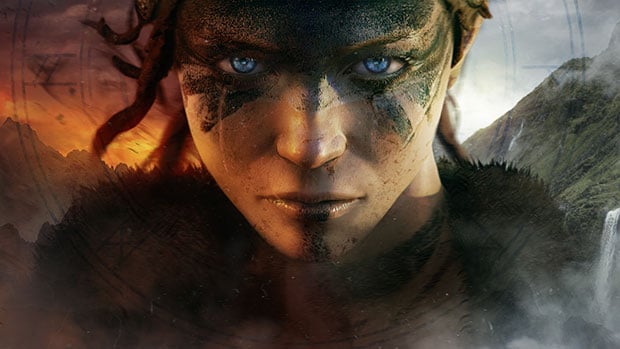 Hellblade will continue Ninja Theory's tradition of combat and character-focussed games
Other notable announcements were for games that are already present on other platforms, but will be debuting soon on PS4. These include PC hit DayZ, Media Molecule's PS Vita title Tearaway (trailer), and PS3 titles Journey (trailer) and The Unfinished Swan, both of which will support cross-buy, meaning PS3 owners will get the PS4 release for free.
Games aside, Sony also announced that the 2.0 firmware update will be arriving on PS4 in a few months, and the big news – aside from Youtube share support, is the introduction of Share Play, which will let you hand over control of your game to a friend located anywhere in the world, and he/she doesn't even have to own the game to be able to join in.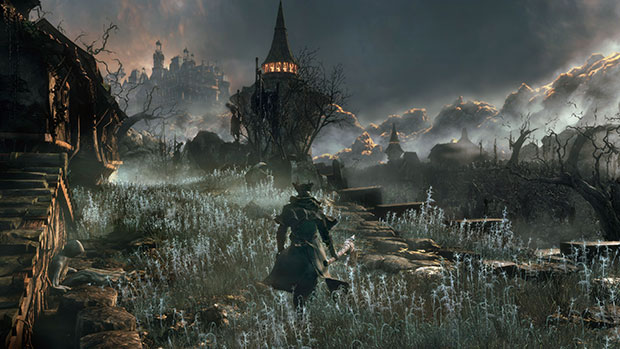 From Software's spiritual successor to the Souls series releases in early 2015
Oh, and there was also a new trailer for From Software's PS4 exclusive, Bloodborne (trailer).
For more on the above games, and others that didn't make it onto the press conference, such as Infamous: First Light, watch the post-show below.