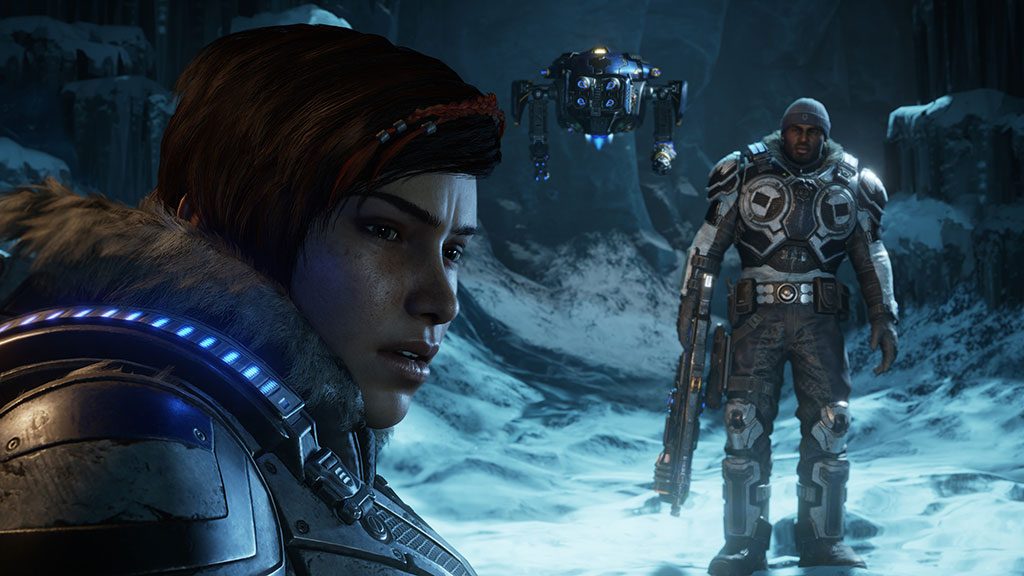 Microsoft hosted the Inside Xbox live show at Gamescom on Monday, and as expected, Gears 5 was the main focus of the proceedings, with the unveiling of the game's Horde mode and the announcement that the PC version will be coming to Steam with cross-platform multiplayer support.
Developed The Coalition have added several new features to Horde mode for Gear 5, including new ultimate powers, as well as power taps that bestow additional perks and encourage players to control other areas of the map. Horde mode will also see a bit of an Xbox crossover, with a couple of Halo Reach characters thrown into the mix. Check out the Gears 5 Horde mode reveal below.
Later in the night, studio head Rod Fergusson kicked things off at Gamescom Opening Night Live by debuting the story trailer for Gears 5. While the story itself focusses on protagonist Kait Diaz, fans will also be thrilled to see several returning characters from past games. Check out the trailer below.
Gears 5 is set for release on September 10 for Xbox One and PC, although Xbox Game Pass Ultimate users will get earlier access on September 6. The game will be available in India for Rs 3,999 on disc and digitally with access to both platforms.