Rockstar Games has once again delayed the PC version of Grand Theft Auto 5, this time by a month.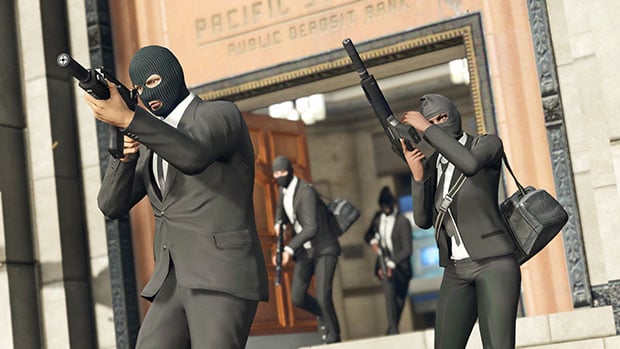 The PC version was originally slated for a 27th January release, only to be pushed to 24th March last month. It now has a 14th April release date.
The developer/publisher has again said that it needs more time to polish up the game before launch.
"Our apologies to PC gamers worldwide who have been counting down the days until the launch of the game, but a bit more time is needed to ensure that the game is as polished as possible, and to make certain that both Heists and the GTA Online experience are ready to roll out on day one for PC," a post on Rockstar's official website said.
To make up for the further delay, Rockstar has said that anyone who has pre-ordered the PC game already will get additional $200,000 in-game cash for use in GTA Online.
In the same post, Rockstar also revealed that Online Heists will finally be making their way to GTA Online on 10th March for consoles, and will be integrated into the PC version at launch.
Grand Theft Auto 5 for PC is available for preorder at Amazon.in, priced Rs 2,499.
Read more: GTA5 PC system requirements, IVG's GTA5 review