IGX is just over a month away and one of the standout games at the expo will be Ubisoft's Assassin's Creed Syndicate, available for all attendees to play.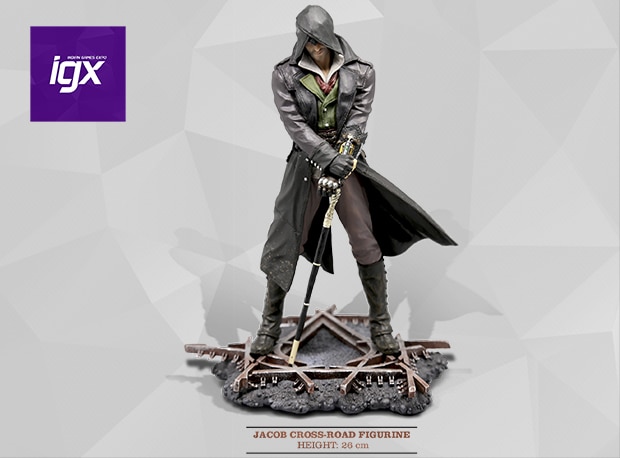 With Syndicate set to launch later this month, we've partnered with IGX to give away a statue of the Jacob Frye, the game's protagonist.
Accompanying the 11-inch Cross-Roads statue will be a plexi-glass case, so you can show it off in style.
While the Jacob Frye statue will go to one lucky winner, we've also got sweet Assassin's Creed Syndicate T-shirts to give away to two other winners.
To enter the contest, simply follow three simple steps
Answer the contest question below and submit your entry
The contest is open to all residents of India. We will not ship prizes outside the country. Entries that do not meet all three above criteria will be considered invalid.
The last date for entries is October 19, and we'll announce the winners via the official IGX website on October 20
Assassin's Creed Syndicate hits stores for Xbox One and PS4 on October 23, with a midnight launch planned in six cities across India.
IGX, India's largest consumer gaming showcase, is set to take place in Mumbai on November 14 and 15. Registrations are now open at gamesexpo.in and you can follow IGX on Facebook and Twitter for all the latest updates.
This contest has now ended