Fans in Mumbai braved torrential rain and water-logged streets for the midnight launch of Batman: Arkham Knight last night.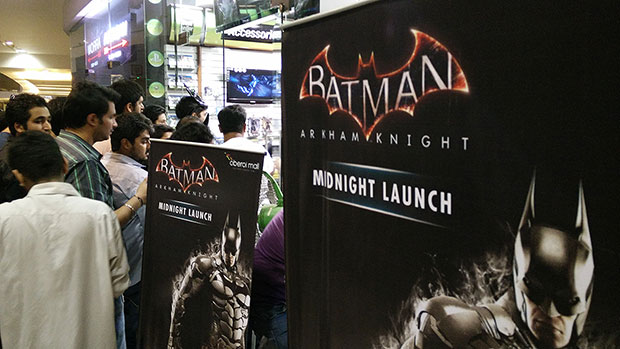 The launch was held at Games the Shop at the city's suburban Oberoi Mall, with over 150 gamers lining from 10:30 pm onwards.
Check out some photos from the launch. You can find many more on the IVG Facebook page.
Batman: Arkham Knight is out now for PC, PS4 and Xbox One. The digital PC version is available at G2A.com.