Ubisoft on Thursday unveiled Immortals Fenyx Rising, an open-world action-adventure game that was previously announced as Gods and Monsters.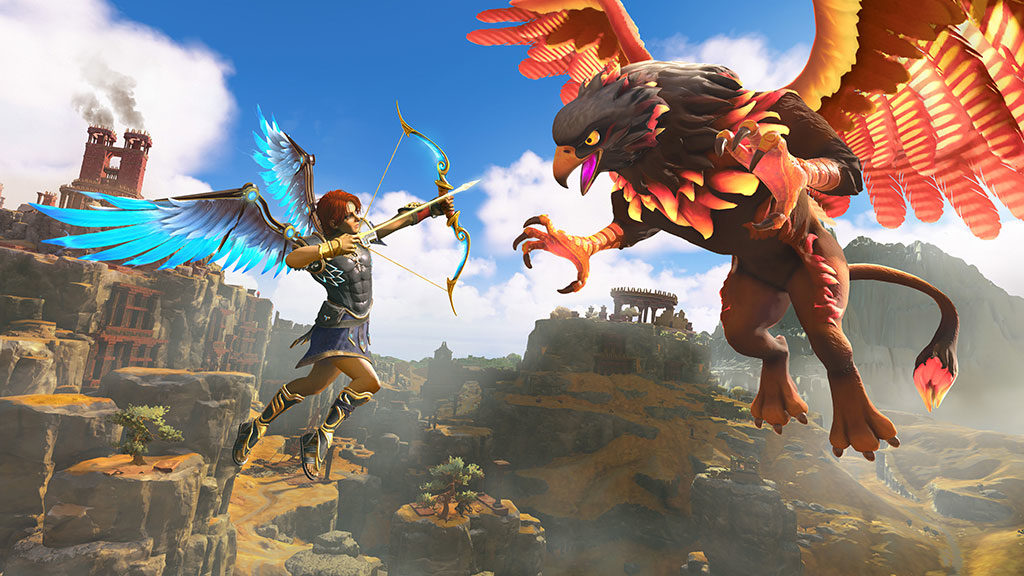 Immortals Fenix Rising is inspired by Greek mythology, where players play as winged demigod Fenyx in a quest to save the Greed gods from creatures of darkness. Gameplay is reminiscent of The Legend of Zelda: Breath of the Wild, with its mix of third-person combat, exploration and puzzle-solving.
Along the way, Fenyx will also be equipped with the powers of various Greek gods to take on Typhon, described as the deadliest Titan in Greek mythology. Fans of Greek mythology and games based on it will also be familiar with many of the game's characters, such as Zeus, Achilles, Cyclops, Medusa and Minotaur.
Customisation will play a key role in Immortals Fenyx Rising as the player explores the various areas of the game world, each distinct in nature and represented by a particular Greek god.
Immortals Fenyx Rising is set for release on December 3 for PS5, PS4, Xbox Series X, Xbox One, Switch and PC. Take a look at first gameplay below, which was unveiled at the Ubisoft Forward event on Thursday night.