US retailer Gamestop has prematurely leaked the existence of Injustice 2 by handing out promotional posters of the superhero fighting game.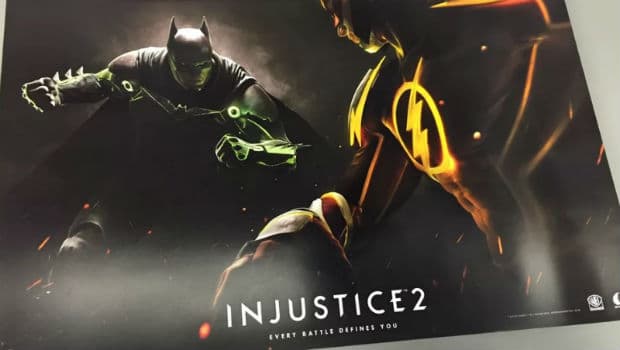 A photo of the poster (above) was sent to Polygon, showing Batman and The Flash about to square of with logos of the game, publisher Warner Bros and developer NetherRealm Studios.
Developed by the same team behind the Mortal Kombat series, Injustice 2 is the follow-up to 2013's Injustice: Gods Among Us, and sees characters from the DC Universe battling each other.
Injustice 2 is rumoured to release in March 2017, although we should have a confirmation at E3 next week.