Nvidia has launched its latest line of consumer GPUs in India – the GeForce GTX 9 series – developed on the new, super power-efficient Maxwell graphics architecture.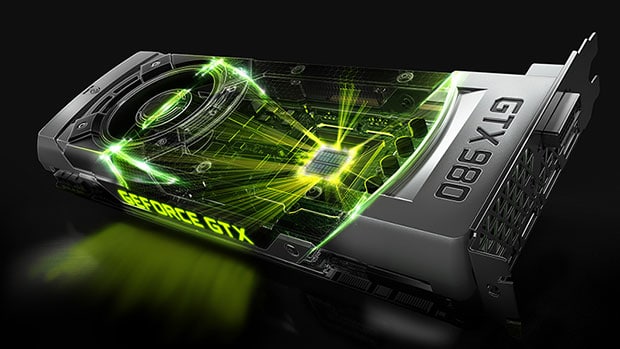 The new GPUs boast four headlining features, which Nvidia hopes will make them the preferred choice for gamers.
The Voxel Global Illumination (VXGI) technology enables the GPUs to deliver real-time dynamic global illumination, promising more lifelike scenes without your games taking a performance hit.
The 9 series also introduces a new anti-aliasing technique – multi-frame sampled anti-aliasing or MFAA. This technique delivers 4xMSAA-quality anti-aliasing at the cost of 2xMSAA, meaning that games can perform better by using up fewer resources.
With Dynamic super resolution (DSR), the new GPUs can deliver high fidelity visuals even displays with lower resolutions. For example, you'll now be able to game at 4k resolution on your 1080p monitor. The technology essentially renders games at much higher resolutions and then scales them down to 1080p, while still displaying crisper visuals than you would get with native 1080p rendering.
Lastly, the GTX 970 and GTX 980 are virtual reality-ready with VR Direct, which helps deliver higher performance and lower latency across a variety of VR devices. It achieves this using VR SLI for multi-GPU setups; Asynchronous Warp, which halves latency to quickly adjust images as gamers move their heads; and Auto Stereo, which improves support for headsets like the Oculus Rift.
The GeForce GTX 980 and GTX 970 GPUs are now available through various graphic card manufacturers, including ASUS, Galaxy and Zotac. Prices for the GTX 980 start at Rs 46,000, while the GTX 970 will set you back by Rs 28,000.