After announcing the Rs 2,499 price point for Warner Bros PS4 games, E-xpress Interactive has revealed the pricing for its remaining PS4 launch titles.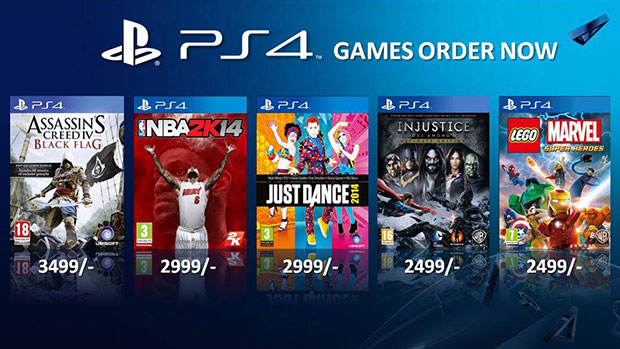 Assassin's Creed 4: Black Flag has been priced at Rs 3,499, while NBA 2K14 and Just Dance 2014 will retail for Rs 2,999.
These prices are lower than Sony's own first-party pricing of Rs 3,999; EA's Rs 4,499 price point; and Activision's Rs 4,299 price for Call of Duty: Ghosts.
All of E-xpress' games are expected to release this month, ahead of the PS4's official launch on 6th January.