Update: Respawn did unveil Titanfall at E3 2013 and it will release for the Xbox One, Xbox 360 and PC sometime in 2014.
Original story: Respawn Entertainment, the newly formed development studio consisting for ex-Infinity ward members had planned to unveil their latest game at E3 2013. However, Titanfall as it's called has been leaked earlier through Game Informer's Google Play app, and that leak picked up rather quickly by an attention Neogaf member.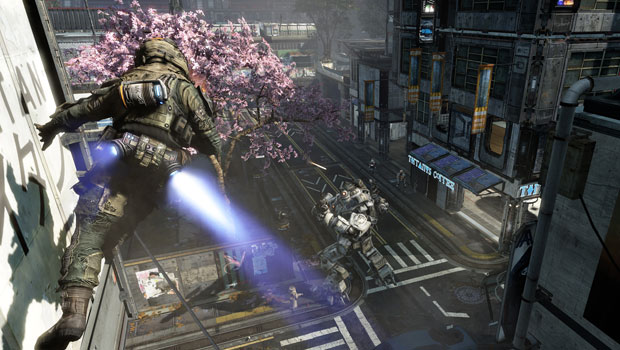 Titanfall is being made using Valve's Source engine so it can perform smoothly at 60 FPS, and is expected to release sometime in 2014 for the Xbox One, Xbox 360 and PC. It also looks like the rumours were true, because Titanfall is largely a multiplayer oriented game consisting of ground combat and mechs called Titans.