Square Enix's latest iOS exclusive RPG, Drakerider is out now on iTunes. If you're interested, you could try out the first chapter for free after which you'll have to pony up $6.99 for each chapter (there are five chapters in all). However you can purchase all five chapters at one shot for $20.99, effectively saving 10 bucks in the process.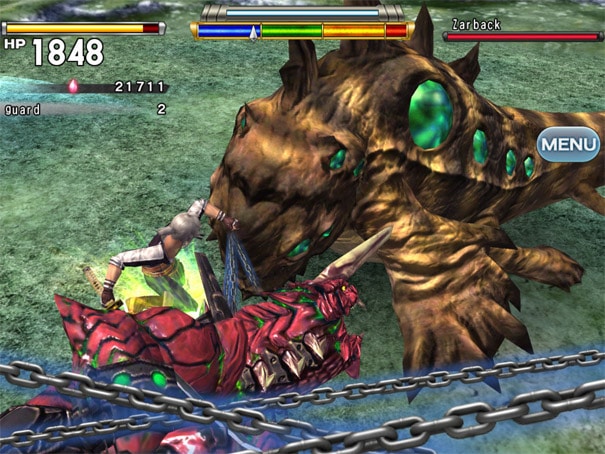 The stage of Drakerider is set in Igraine, a world on the brink of destruction due to the repeated attacks of the Dread. Aran Lawson, once an ordinary tracker, now finds himself as a dragalier—and mankind's final hope. This is the story of our hero and his dragon companion, Eckhardt.
Drakerider lets you take the reins with a battle system like no other. Instead of entering commands, control the chains to execute your strategy. Easing off the reins will allow Eckhardt the freedom to unleash powerful attacks. Too much leeway, however, will trigger his primal instincts, endangering Aran.