Star Trek: The Video Game, based on the same setting as the 2009 film reboot, will be released in India this month by Reliance Home Video and Games.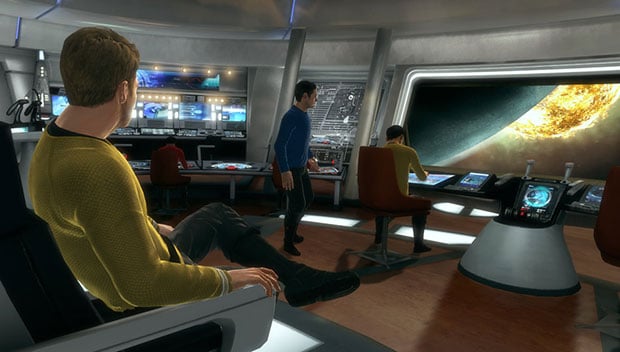 Developed by Digital Extremes (The Darkness 2) , this is a cover-based co-op shooter featuring iconic characters Kirk and Spock, who will be voiced by Chris Pine and Zachary Quinto respectively, who also played those characters in the film. The game features an original story set after the events of the film.
Star Trek: The Video Game is headed to stores on 26th April and will be priced at Rs 2,999 on Xbox 360 and PS3.