Ubisoft has tied up with Starz Entertainment to develop a game based on the wildly popular show, Spartacus. Spartacus Legends is being developed by Kung Fu Factory (Supremacy MMA) and will allow players to experience the thrill of maiming dudes in the arena.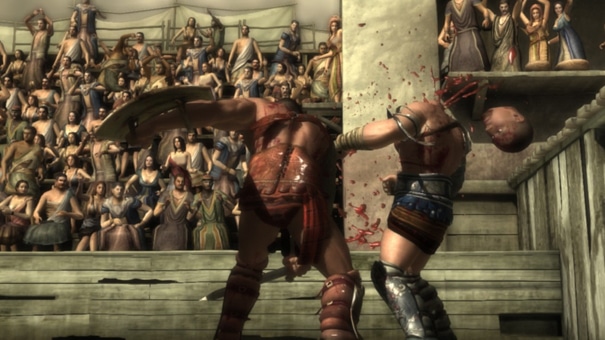 You'll be able to play as Spartacus, Crixus or create your very own gladiator from scratch, who can then be trained and improved at the ludus. Since the ludus is still around, we're guessing the game will revolve around the first season.
Australian actor Liam McIntyre (who replaced Andy Whitfield, RIP) will reprise his role as Spartacus by providing both a likeness as well as the voice over for the series' titular character. According to the official press release, he's an avid gamer, so he's also been helping out with the game's development.
Spartacus Legends is leaning more towards the fighting genre, where two players go at it in the arena and only one comes out alive. At this point, it isn't very clear if there's a single player element or if the game's multiplayer-only. Either way, if this sounds like it's up your alley, look forward to Spartacus Legends early in 2013 for the Xbox 360 (Xbox Live) and PS3 (Playstation Network).